I remember reading an article in the Financial Times a few years ago, that challenged companies to search for a new style of marketer.
Now you might be forgiven for thinking that they were speaking about the current need for marketers to be both creative and tech-savvy. But they weren't. They were referring to the growing demand for marketers who could take successful local brands to global fortune.
After all, thanks to the internet, we live in a global market and the recent pandemic has highlighted this more than ever before, with online shopping booming. The marketer who understands when local specificities make sense and when they don't, is the one who will succeed in today's global economy.
[bctt tweet="The marketer who understands when local specificities make sense and when they don't, is the one who will succeed in today's global economy. #GlobalMarketing #Brand #Marketing" username="Denysech"]
In this networked world, more and more successful local brands are attempting global roll-outs. What does it take to repeat the success you've had at market level when you launch globally? Here are my five rules to fortune:
1. Understand the Market and How It's Changing
This is the basis of any new product launch and applies just as well to global rollouts as it does to local brand developments. Today's customers are demanding, so find out as much as possible about them. Understand their rational needs but also their emotional desires, even if they don't openly articulate them.
For global rollouts, additional information is required, including a comparison of the similarities and differences between the customers in the local and future markets. This is where trend following is of particular use, even if you haven't (yet?) developed plausible future scenarios, as I recommend here.
Let's look at some of the latest trends which are growing across regions today.
Conscious consumerism: Consumers have become much more thoughtful about what and where they purchase.  They support companies that demonstrate the same values that they have and brands are tapping into this trend with campaigns showing their position on various topics. Check out these examples of latest campaigns:
I want it now! Consumers and shoppers want information – and their purchases too! – where and when they need it. This has been the case for years. But now they expect to get near-instantaneous answers to all their questions, sometimes using visual search to identify and buy whatever they see, wherever they see it. Ikea's Place App offers shoppers the possibility to snap an article they like and then see it in their home environment. Ikea also offers a visual search function for shoppers to identify an item seen in a magazine or real life, and then find similar ones. Dulux's Paint Colour Visualizer offers shoppers a similar service; you can try out paint colours virtually in your home to see how it will look with your furnishings before you purchase it.
Personalised Experiences. Despite the desire for data privacy control, consumers are ready to provide their information in exchange for a better, highly personalised experience. ZozoSuit is one example in Japan which enables consumers to order clothing online that will fit them perfectly.
It is essential to understand why your local consumers purchase your product or service, and then compare their sensitivities to those in your new target market. For example, if individualisation and personalisation are important in your local market, are they important in the new market? If they aren't, then you may risk an uphill struggle to gain acceptance and interest in your new offer.
If you're new to trend following on a global basis, then a great place to start is with the annual Euromonitor International's Consumer Trends Report. Their early 2022 report highlights trends revolving around two key themes – access and action. As they mention "Resilience and adaptability were tested in 2021, forcing consumers to relinquish control and embrace ambiguity. This year, consumers are taking back the reins and paving a path forward based on their passions and values." However, the war between Russia and Ukraine, that is happening as I write this, will have long-reaching impacts on all countries and consumers. So I believe that we will continue to see last year's trends of resilience and adaptability playing out. 
[bctt tweet="For global rollouts information concerning the comparison of similarities and differences between the customers in the local and future markets must be considered. This is where trend following can be useful. #GlobalMarketing #Trends" username="Denysech"]
2. Understand the Customers' Perception
What does your brand stand for in the eyes and minds of your customers? Will the consumers in the new target market perceive the same benefits in the same way as your current customers?
If not, is this really a potential market, or are you just rolling-out there due to geographic proximity?
I am still amazed how many organisations base their expansion strategy on geography rather than the customer! It usually proves to be a big and often very costly error! Even large multinationals get it wrong, as the following examples show:
P&G's Pampers was launched in Japan with the image of a stork which confused consumers. Whereas a stork is fabled to bring babies to parents in the west, this is not the case in Japan.
Mitsubishi (Pajero), Mazda (LaPuta) and Chevrolet (Nova) all had issues when rolling out their cars into Spanish speaking countries. Had they bothered to check the meaning of the model names in the local language, they would have avoided the negative connotations and the need to change the names of their vehicles after launch.
Ford (Pinto) had a similar issue with Portuguese in Brazil. The launch of the model was met with hilarity and mocking. Pinto is often used as slang for a man with tiny genitalia. Ford quickly changed the name from Pinto to "Corcel", which translates to "stallion" clearly an attempt to (over?) compensate!
As already mentioned we are living in a global community today, so even if you don't plan (for now) to launch in other markets, your image can still be impacted across the globe by a badly-chosen name.
The second issue concerning customer perceptions is the importance of particular traits in certain markets. For example, the actual price may be more important than quality in some markets. It may therefore make sense to offer a product in smaller sizes, such as individual sachets for shampoos or low count contents for dry products like stock cubes or confectionery. In some markets, value can be perceived as a consequence of packaging or after-sales service, in others not at all. It is therefore vital to understand the components of value in your current as well as the future markets.
The third area you will want to pay attention to is the image of both the brand and your corporation. Table stakes of categories can vary by country and what is important in one market can have no influence on purchase in another. In addition, the corporate image is at least partly based upon your company's current category presence. If you have a reputation for cheap products, then you may struggle in launching a premium product, even if it is in a new category. Understanding a brand's image from both perspectives is important to successfully rolling it out in other markets.
So you see just how much information you need to gather about your brand's image and even your organisation's before thinking about launching in new markets. Not doing your homework could cost the business a lot in terms of both a damaged image, as the above examples show, or worse still a costly failed launch.
[bctt tweet="Table stakes of categories can vary by country and what is important in one market can have no influence on purchase in another. #Brand #Marketing #LocalBrand #GlobalBrand" username="Denysech"]
3. Position Based on Insight and Human Truths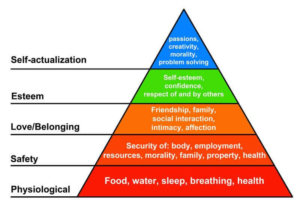 Every brand should have a positioning based upon an insight. And that insight should include a human truth. I write a lot of articles on insight development; just search on the blog homepage for a review of them all if you're interested in learning more.
One of the most complete posts is "How the Best Marketers are Getting More Actionable Insights" and I would highly recommend reading it if you're not totally at ease with what an insight is and how to develop one. And if you need more ideas, then why not take our short course on insight development?

One of the similarities that brings all consumers together is their basic human needs. Think parenting and wanting the best for your children, used by many, many brands, including Nestlé's Nido and Unilever's Omo / Persil.
Or what about women and their frustration with not being considered as beautiful as the retouched models they see in their magazines, which is very successfully used by Unilever's Dove?
And how about men and their need to charm women, to affirm their appeal and attractiveness, that is used by Lynx / Axe from – you've guessed it – Unilever, again. (They really do know their consumers better than any other brand builder today and develop actionable insights for all their brands!)
Interestingly, Unilever is now tapping into the same concerns they used for Dove, for Axe. In addition to charming women, Axe now explains that men too want to look after themselves and their bodies. They have even coined a new word "bathsculinity" which they define as "qualities or attributes regarded as characteristic of young men who take pride in their appearance and feel confident in expressing their most attractive selves, inside and outside of the bathroom." Check out one of their latest ads, quite different from their previous ones: "Axe Ice Chill – bathe on the wild side."
Insights and human truths are used the world over in marketing and form the basis of many very successful roll-out communication strategies. Before you dream of taking your local brand's success to global stardom, think about what human truth you are using to build it. If you can't identify it, there is a far lesser chance of your repeating its local success in other markets.
[bctt tweet="Every brand should have a positioning based upon an insight. And that insight should include a human truth. #Brand #Marketing #Insight #HumanTruth" username="Denysech"]
4. Can You Use Your Local Heritage?
Many countries and regions have strong, stereotyped images that can play to inherent qualities associated with certain product categories coming from them. Examples of these include French perfume, Swiss watches, Russian Vodka, Italian fashion, German or American cars and Japanese technology.
If your brand has a strong positive association with local tradition or nationality, then make use of it. Even if consumers in the new market may be less aware, authenticity and tradition will still be strong sensitivities on which you can build your brand in new markets. (Just make sure you check trend levels of them before choosing the new countries into which you want to launch!)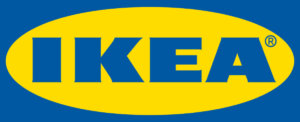 Ikea is one brand that has grown thanks to its Swedish heritage of clean, modern and uncluttered lifestyle that appeals to many around the world. It offers cheaper, flat-packed furniture and home accessories particularly popular for starter homes. They built their business on the global need of people for a secure and welcoming home.
By making their products in kit form, they could keep prices low and transport and storage were far less challenging than for traditional furniture. This also had the additional benefit of involving the customer in the construction of the furniture which made the article more appreciated than shop-bought articles, even if they were of higher quality.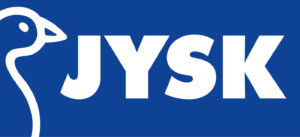 Although Ikea is the best known Scandinavian furniture store, and a popular franchise that operates in over 25 countries, it's not the only one. Jysk from Denmark was opened over 30 years after Ikea and today operates in 27 countries. It has not been as successful as Ikea and I believe there are several obvious reasons for this, starting with its name which many still struggle to pronounce – including myself!
Then there are the products which are bought rather than being made by Jysk as Ikea does, so the quality tends to be far more variable and generally lower. Denmark's image is not as strong as Sweden's either, although it is riding on the Scandinavian wave started by Ikea. And lastly, there is the Ikea Family. Jysk hasn't tried to build a relationship with its customers, so there are no memberships or clubs, no cafes or restaurants to keep customers coming back. It is just a store like any other, whereas Ikea is an experience – even if we do all hate the forced in-store path!
In order to successfully roll out products and services across regions, it is important to know what local image you are portraying and whether it will have the same appeal in new markets or whether it will need to be adapted.  
5. Understand the Category
Many companies get their rollout strategy wrong because they look at geographical or linguistic proximity, rather than the closeness of the customers' social sensitivities or behaviours in them. Just because countries are geographically close, doesn't mean their populations are similar when it comes to category image and usage.

One clear example of this is Kellogg's Cornflakes launch into India. It failed because they ignored the Indian habit of having a boiled & sweetened milk rather than using cold milk for their cereals. Therefore the flakes went soggy and the consumers didn't appreciate what had promised to be a crunchy breakfast cereal.
When planning product roll-outs, we also need to consider how alike the customers are in terms of behaviour, as well as the category trends, compared to the home market. This will help avoid disasters such as Kellogg's Cornflakes in India. This could have so easily been avoided if marketers had taken the time to observe the Indian breakfast tradition. But they didn't. They were a large brand and thought that consumer observation wasn't needed; they paid heavily for this mistake.
In contrast, the Austrian brand Red Bull got its global campaign right – by not really having one, other than aiming, at first, for extreme sports and today moving more into elite sports! It adapts its advertising and promotions to fit each local market while still having the foundation of sports, adventure and risk-taking clearly integrated. In the beginning, most of their activities were focused around extreme sports, sponsoring flying, cliff diving, skiing and skateboarding.
Since those early days, Red Bull has expanded its activities well beyond sponsorship alone, starting its own events such as Soap Box Races and the record-breaking Red Bull Stratos programme, in which they funded the exploits of Austrian skydiver Felix Baumgartner. It also has teams active in both Formula 1 racing and champion football with two teams in the first and three clubs in the latter.
So there you have five rules to increase the chances of succeeding as you roll out brands into new markets. Many companies have effectively rolled-out successful local brand into other countries in the region, if not the world. But many more have failed. What would you add to the above list to increase the odds in favour of a regional or global roll-out? I would love to read your own thoughts in the comments below.
This post is regularly adapted and updated, the last publication being in December 2020 on C3Centricity.