DO THE ABOVE IDEAS RESONATE?
Would you like my support with any of them as you adopt a Customer First Strategy? I have over 30 years experience working with Fortune 500's in more than 100 countries!
My background in marketing, global strategy and IT enables me to help executives like you to thrive in the digital marketplace.
The Art & Science of a Customer First Strategy: What Are You Looking For?
Benefit from a Deep Dive Customer-First Strategy Training for your Team, with the Globally Recognised Industry Expert
Struggling with a Customer (Consumer) Challenge?
Contact us for a FREE Advisory Session & we'll identify your next move.
Your Resources
We have a wealth of resources for you, from Tools & Templates to Books and Assessments, like our C3C Evaluator™

Find both free & paid resources to speed you on your journey to a Customer First Strategy


Download free chapters of "Winning Customer Centricity" or learn the "Secrets" to Actionable Insight, Successful Innovation and Brand Building


Find out just how customer centric you are and which areas offer the most opportunities for improvement.

Everyone loves quotes and we've collected some of the most inspiring ones for you to add to your reports & presentations.
Discover the Secrets of a C
ustomer First Strategy
Learn the
4 Focus Areas

to Optimise your Brand Building & Customer Engagement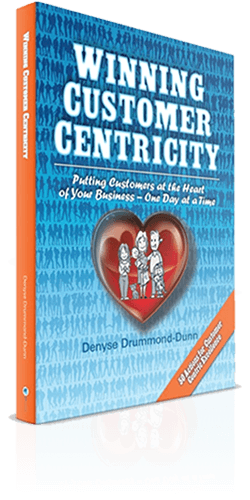 WINNING CUSTOMER CENTRICITY:
Putting Customers at the Heart of Your Business-One Day at a Time
What People Say About The Book:
Let's Connect & Get You Moving Forward - Fast!
We make change happen FAST! Don't miss out.
Client Testimonials
How can we Support You with your Challenges?
Just connect & let's get to work right now.