Consultants get contacted for all sorts of – admittedly sometimes strange – requests for support from their clients.
However, when I get several people asking for help in the same area, I know something important is happening in the marketplace. This is exactly what happened to me a few months ago. I was repeatedly asked to share my secrets to Business Growth.
Most marketers have now returned from their vacation and are realising just how little time they have left in which to meet their annual objectives. Their brands have not performed as well as they had hoped this year and they are looking for a solution – fast!
No less than two of my current clients and four new companies have asked me for support in growing their businesses in just the past month! In particular, they have all said that one or more of their brands is stable – to be polite – and that they want to reverse the (non-existent) trend. Is this your situation too? If so, then I have a useful 7-step process that will bring rapid, if not instantaneous change. (although if I was one of the self-declared gurus we all see on social media these days, I probably should guarantee you results in days!)
How to Recover a Declining Brand
OK, let's get straight to the point with the most painful of situations first, that of a declining brand. A few years ago I wrote a popular post about using brand image metrics to understand what is happening with a brand and how to identify the best actions to take.
It is called "How to Stop Brand Decline: Following Brand Image is More than Meets the Eye." I highly recommend reading it now, for a short but in-depth understanding of all the information that can be gleaned from a simple brand image study.
Almost all brands use their own brand image data in a very basic way, but there is so much more that can be done with the information, even without harnessing AI to do it for you!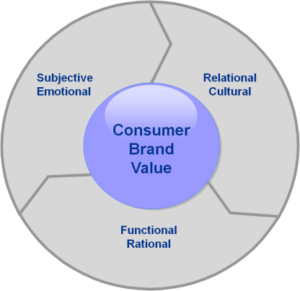 In the above post I speak about the different kinds of attributes that should be measured and how to find them. They must cover the three aspects of customer benefits, namely:
Rational, functional benefits
Emotional, subjective benefits
Relational, cultural benefits
However, what is even more important is how you analyse the data once you have it. I suggest looking at, as a minimum:
Total and splits by demographics – gender, age, location etc
Segments as you have defined them – attitudes, values, motivations etc
Steps of the customer journey – aware, consider, try etc
Brand image attributes must cover the three aspects of customer benefits, namely Rational, functional benefits; Emotional, subjective benefits; and Relational, cultural benefits. Do yours? #Insight #MRX #Marketing #Brand
Click To Tweet
Changes in your Brand image are just one of the things that you should look at when you are trying to understand why your business is flat, or even worse, declining. It's one of the best kept secrets to brand growth!
Let's now look at some of the others.
Next Steps
So you've gone through all seven steps. Great! So what's next?
Well you start by prioritising the actions you need to take to correct the weaknesses you've found. Define the strategies and tactics you will need, and put your action plan into effect.
Then? Well, you start at step 1 and go through the process all over again! You see, brand building is a never-ending, virtuous circle. That's why I'm so passionate about it. You too?
This post first appeared on @C3Centricity in 2018 and has been regularly updated ever since, as it is one of our most popular, cornerstone posts. If you enjoyed it, please share it with your colleagues and peers who would also appreciate some inspiration for their brands. Thank you. 
If you have specific questions relating to any of the seven steps, or if some other area of brand building is challenging you at the moment, then check out our website for new ideas and then contact me here: