One of my clients, who is following the 50 weekly actions for customer centric excellence as described in my book

Winning Customer Centricity

, recently asked me for some ideas on how to better manage their customer co-creation.
Working more closely with customers is the best way to understand, satisfy and delight them. So I am impressed that they are taking customer co-creation even further than they are doing today. In fact, I realised that this is an area that many of you may be interested in learning more about, so I decided to share what I told them. But first …
What is Customer Co-creation?
The term co-creation has been around for decades. However, it is only in the last ten years or so that we are seeing a growth in co-creation in so many different areas of marketing.
According to Wikipedia co-creation is
"A management initiative, or form of economic strategy, that brings different parties together (for instance, a company and a group of customers), in order to jointly produce a mutually valued outcome."
Individualisation, which offers higher-priced items with a customer perceived higher-value, has also been popular for years. It allows customers to design their own unique products to show off their personality. For instance, customers can personalise their M&M chocolates and design their own Nike running shoes.
But these are not strictly co-creation, since they are designed by only one person for use by just one person. Co-creation is rather about designing an offer by many, for the purchase and enjoyment of many. 
[bctt tweet="Customer co-creation is designed by many, for the many. #Customer #CustomerCo-creation #Marketing #BrandBuilding #Branding #Co-creation #Innovation" username="Denysech"]
After the success of such personalised offers, organisations understood that there is immense value in getting input from customers. Many now include them not only in product enhancements, but also in developing their advertising, promotions and even in first-stage innovation.
The practice has been further intensified by the internet, which has enabled companies to reach out to customers across the globe, virtually for free. Social media, in particular, is a great source of customer understanding, as well as for highlighting issues with current offers. This is why co-creation should include social media in some form, as I'll share further on.
Who to work with?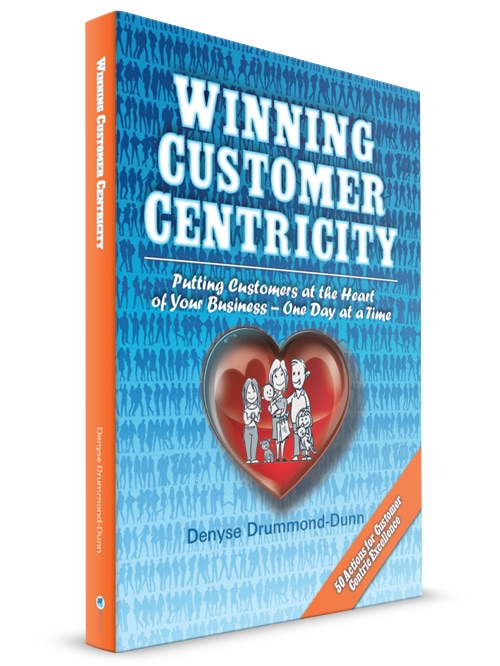 As I mention in my book, not all business managers feel comfortable exposing their new ideas and concepts to their customers. If this is the case in your own organisation, then you are left with the only option of interviewing employees. This isn't such a bad thing; after all, they too are customers, but you need to keep in mind their biasses. They probably know more about the brand than the average customer does and they are also likely to be more positive towards it. However, their passion for the company and its brands is a valuable asset not to be neglected.
If your management allows you to work with customers, then you will want them to … Read the rest