Price wars are a standard challenge of marketers, whether working on the retail or manufacturing side. They have become more frequent in the last couple of years following the recession. Consumers are today even more price sensitive and are searching for great value and even greater deals. However as most retailers are now claiming lower prices, it becomes less of a differentiator. I therefore read with interest that Walmart is moving from its emphasis on low prices to one on sourcing.
In 2007 Walmart replaced its "Always Low Prices, Always" slogan by "Save Money Live Better", so this new push with the message " Made in the US" is worth noting. This latest announcement is made in conjunction with its promise of an additional $10 million in grants to non-profits focused on "on-shoring" manufacturing efforts.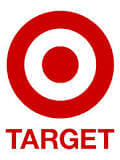 Target announced last October its plans to introduce the " Target Sustainable Product Standard" which was developed to "establish a common language, definition, and process for qualifying what makes a product more sustainable." Target will ask vendors to complete an assessment that is designed to determine a sustainability score for their products. Products will be assigned a score of between zero and 100 "based on the sustainability of ingredients, ingredient transparency, and overall environmental impact".
Both these initiatives show a move to a more caring retail environment. A study run by the Boston Consulting Group at the end of last year, found that more than half of companies with sales greater than $1 billion are actively planning or considering to bring production back from China to the U.S. This rise from a mere 37% just six months earlier shows a significant shift in American sensitivity.
Jumping across the "pond" to the UK, something similar is happening in terms of shifting attention from price to value, or should I say values?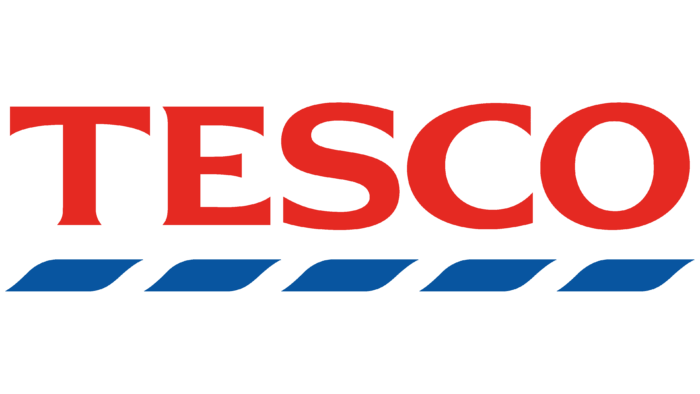 Tesco recently introduced their " Price Promise", a pledge to match the price of a basket of both own-label and branded products at Sainsbury's, Asda and Morrisons, or to offer customers a voucher at the till for the difference. Sainsbury's has appealed to the Advertising Standards Authority, arguing that this claim was misleading customers. However, their wrath was, in part at least, sparked by the fact that this new Tesco pledge came in response to their own highly successful "Brand Match" scheme, although the latter only compares branded products.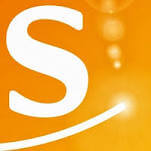 Sainsbury's has now retaliated with the launch of a new campaign with the title " Same price, Different values", a possible dig at the fact that although Tesco won the ASA appeal, Sainsbury's might appeal as they claim that their own-label products cannot be compared since many are locally produced. To support this position, the National Farmers' Union has now taken a stance, backing Sainsbury's. In light of last year's  horse-meat scandal, the values of retailers and the sourcing of food has become even more crucial, and Sainsbury's sees this latest row as an opportunity to emphasise the difference between itself and Tesco.
If pricing has become (still is?) the entry stakes for retailers today, what else can they do to differentiate themselves and propose a viable alternative that appeals to today's shoppers? Here are a few I came up with, based upon some of the more interesting initiatives and current trends in societal sensitivities:
Individualism: I live alone, as do a large minority of people in the developed world ( 47% in Sweden according to Euromonitor) How about offering smaller packs and individual servings? I would happily pay more for the convenience and the guilt avoidance. (I throw out vast quantities of food that is past its sell-buy date)
Localism: the horse-meat and other food scandals have made people wary of buying from countries where they are unsure of their controls, hygiene or ethics. Identified sourcing and traceability brings trust and reassurance.
Fairness: This helps eliminate the guilt attached to buying (too) cheap products. We now know that products from the East are in general cheaper than products from the West. However, we still want reassurance that workers are being treated fairly. Fair Trade associations and the end to child-labour are causes most shoppers would be will to pay (a little) more for.
Sustainability: Recent weather changes have finally convinced everyone of the need to look after and protect our planet from further degradation. Therefore sustainability has become something to fight for. Whether this is reducing the use of palm oil to protect Indonesian rainforests or finding alternatives to bottled water which both wastes resources and pollutes the l and, people are demanding more of manufacturers.
Packaging: Packs are no longer just for protection and shelf-impact, they provide information on ingredients, sourcing and links to apps that provide more about the company who made it or give access to reviews from other buyers.
Services: Some retailers are offering schools for cooking, home repairs, creative pursuits or decorating (see Loew's virtual room designer as a great example of this). No longer is it sufficient to sell products, people are getting help with making the best use of them and thus getting more value from their purchase.
These are just a few of the ways that retailers are building their relationships with shoppers. They may come for price, but that is an unsustainable so non-competitive advantage in today's world. Retailers that maintain the loyalty of their customers will be offering more in terms of support and services to keep them coming back.  
If you would like to update your own retail environment and services, why not contact us for an informal chat? We can provide shopper journey mapping, in-store eye-tracking, at shelf facial imaging and many more forward-thinking tools. Book your "Happiness" Call NOW!