In-Person Keynotes, Talks & Courses
---
During the pandemic of covid-19, we also offer online training to fit your needs
using Skype, Zoom, or your own internal video conferencing facilities.
---
Need to Motivate and Train your Team on the Elements of a Customer-First Strategy, but can't take extended downtime? Then we have the answer!
1 Hour Keynotes, Talks, and 1-Day Customer First Strategy Training Sessions
The short, sharp, fun & efficient way to train & motivate your team – or your whole organisation!
Every engagement starts with an in-depth consultation to clarify your team's challenges. This ensures you get a custom talk or program that precisely meets your desires.
Denyse can be seen presenting around the world and is just as comfortable in front of thousands of conference attendees, as she is talking with a few top executives of a Fortune 100 company.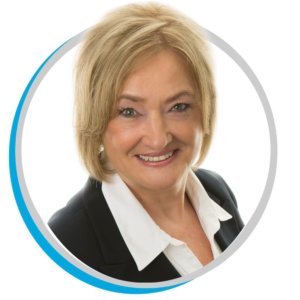 Deep Dive Customer-First Strategy Training with the Globally Recognised Industry Expert
Our 1-Day Catalyst™ Training Sessions are designed for business-critical teams that are not able to take much time out of the office.
Denyse Drummond-Dunn delivers her fun, immersive workshops directly at your site, making it easy to get your entire team on board, without the usual extended downtime.
By focusing on one topic per workshop, Denyse takes your team on a deep-dive journey to adopting a customer-first strategy. Each session offers expert tips and tricks, as well as interactive exercises that make learning fun!
Choose from the following workshop topics (more coming soon) or contact us for a proprietary training developed to meet your precise needs:
Ideation & innovation
I3: Improved Ideation & Innovation.
Objectives: Expand your innovation thinking and incorporate new levers.
DOWNLOAD SUMMARY
Market research
M3: More Meaningful Market Research. Objectives: Update your Market Research Toolbox. Identify the best KPIs to monitor your business.
DOWNLOAD SUMMARY
Communications
C3: Consistent, Creative Communication.  Objectives: Identify & prioritise media channels, to impact your brand's equity.
DOWNLOAD SUMMARY
Customer insight
N3: New, Next-generation iNsights.  Objectives: Review your current thinking, definition & development process of insights.
DOWNLOAD SUMMARY
I2A: Insights into Action. Objectives: Develop and / or optimise your current insight development practices.
DOWNLOAD SUMMARY
I2I: Insights to Impact.  Objectives: Develop and / or optimise current insight knowledge-sharing practices.
DOWNLOAD SUMMARY
Business vision & strategy
S3: Strategy and viSion with Scenarios.  Objectives: Expand your business vision & strategy through scenario planning.
DOWNLOAD SUMMARY
B3: Boosting Bolder Business. Objectives: Catalyse your business transformation through appropriate strategies & plans.
DOWNLOAD SUMMARY
What Clients Say About Our Training Courses
With 1-Day Catalyst™ Training, LESS IS MORE!
LESS Interruption, LESS Cost, MORE Motivation, MORE Inspiration and MORE Visible Results.