Thanks to sc andals in many countries in the last few years, the global Food and Beverage industry has been forced to recognise that consumers want to know where products are made and from where their ingredients come.
Most US retail food stores are now required to inform consumers about the country of origin of fresh fruits, vegetables, fish and meat. The final rule to implement country-of-origin labeling (COOL) took effect on March 16, 2009 there. Sales of prepared dishes containing beef dropped significantly in Europe earlier this year and this resulted in lower prices for wholesalers and eventually also for the farmers. According to Reuters, a recent poll run by Consumer Intelligence in the UK, showed that more than 65% of respondents said they trusted food labels less as a result of recent incidents, so in fact the whole food industry has been impacted.
This interest in sourcing is happening in other industries too, but rather than seeing these dem anding consumers as a challenge, you can answer their thirst for information and turn it into a competitive advantage.  To illustrate how you can do this for your br ands, here are a few br ands, including some of the global heavyweights,  that have done exactly this.
Beverages
Wine, alcohol and coffee have always been sold primarily on origin, because it has a significant impact on taste and consumers' enjoyment of the products. However the br ands in these categories have usually been built upon their blending expertise or regional knowledge.
Although tea has also used sourcing to differentiate itself, it is only recently, with the launch of Nestlé's Special T that a br and has built itself based upon the country of origin of its ingredients. Special T offers teas from five regions of the world, Japan, China, India, Ceylon and South Africa and claims to propose to tea-lovers the same quality and ease of preparation as the very successfulNespresso system.
Electronics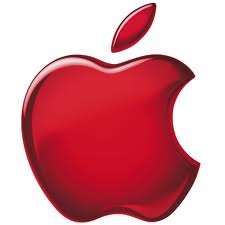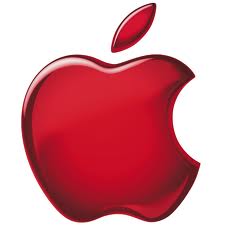 This post was prompted in part by the latest, rather indulgent campaign of Apple. The company has been running a cross-media ad campaign with the sign-off "Our Signature", to state and reinforce its core values. Whilst it cannot claim American sourcing, it has cleverly made an association with the US through their claim "Designed by Apple in California".
Some, dare I say many, consumers will "hear" American and attribute a better image to the br and than they would with the reality of Asian sourcing (no criticism intended). The ad is also, at least in my opinion, a covert attack on Samsung's iPhone-threatening Galaxy range whilst also responding to the growing dem and in many countries to repatriate labour from Asia.
Apple has responded to their customers' need for information by turning a possible perceived negative (Asian sourcing) into a positive (Californian design). Very clever.
Cars
Certain industries have perceived best-in-class country associations; take French perfume, Egyptian cotton or Italian fashion. German cars have also been seen as the most robust and well made, at least in Europe, even if they are not always the most attractive in terms of design. Continue Reading