I got an email today that irritated me, I mean it really insulted me, and prompted this post on customer centricity. I am sure it would have annoyed you too; in fact you have probably already received it or at least something similar yourself in the past.
It announced a "massive 46-page eBook" that I had been chosen to receive for free. It sounded as if I should be happy and feel privileged to receive it. I wasn't. I don't know about you, but I don't call 46 pages massive. A jumbo jet is massive; War and Peace by Leo Tolstoy is massive; not a measly 46 pages – even if it was for free.
Why do companies continue to think that they can treat people like idiots? In my opinion, it can only be a very short-lived business strategy. People will quickly learn the truth, especially in today's connected world. Or should I blame the advertising agencies for coming up with these "lies"? However, it seems to me to be just a little too close for comfort to the "misleading claims" from which the Advertising St andards Authority in most countries should be protecting us.
If you are looking to be truly customer centric, here are some other examples that you are hopefully NOT doing.
Claims
The above illustration is just one example of many exaggerated claims which seem to have become prevalent these days. This is most probably because the internet makes it so easy to reach new, "naive" customers, who still trust organisations to do the right thing. Why do so many companies use overly attractive adjectives that their product or service can't live up to? They are setting themselves up to disappoint their potential customers, especially if they don't register what comes after that word before buying.
Massive, mouth-watering, heart-stopping, mind-blowing, huge discount, best price ever; most of the time the products are not, which is probably why they feel they have to use such words. Customer centric companies don't use these claims unless they can substantiate them.
Packaging
One area that often suffers from exaggeration is packaging. How many packs have you opened to find the product sitting miserably in the lower half of it? What a disappointment from the promise of the packaging. Or worse still in my opinion, are companies whose packs have been discretely reduced in contents over time. Companies may print the weight of the product that is inside the pack, but customers recognise and buy the pack without checking its weight each time they buy.
What is particularly offensive in this example is that it is the company's most loyal customers who are being cheated. The company reduces the pack's quantity but not its price; they are getting a price increase without informing their customers. That isn't customer centric.
Value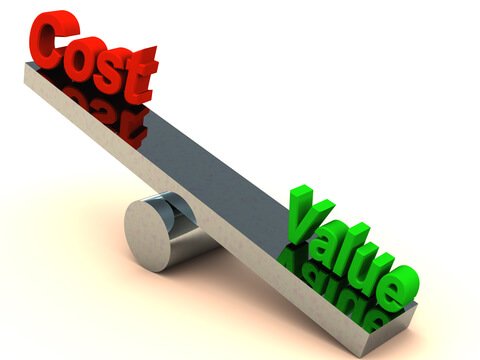 Another area that often suffers from exaggerated claims is price value. I was recently offered access online to a video "worth more than US$ 997" for just US$49.99. I don't know any videos, even those of the classics or Oscar-winning films, that are worth that amount, and certainly no such offers proposed on the internet. Continue Reading