Stories exist in all cultures. They have developed down through the ages as a means of transferring knowledge, long before books and now the web enabled their storage.
Today's information-rich world has made storytelling a required talent for CEOs and CMOs alike to develop. And websites and Fan pages now make it a necessary skill for br ands too.
Br and stories are perhaps one of the easiest ways to resonate with customers. Hopefully, this will then lead to those highly sought-after but ever-diminishing rewards of loyalty and advocacy. Of course, I say "easiest" with caution, since great storytelling is an art that is often learned but rarely truly mastered. ( and I am conscious that I am (too) often in that group!)
One of the best places to find great stories is on TED. Amongst the most popular talks on the topic of storytelling, "andrew_stanton_the_clues_to_a_great_story.html">The Clue to a great story" was given in February 2012 by Andrew Stanton. Stanton is the Pixar writer and director of both the hit movies Toy Story  and WALL-E. I was reminded of his talk because it has since been turned into an infographic on the TED Blog. It inspired me to review the five "clues" Stanton talked about and then to apply them to br ands. These five essential elements of remarkable br and stories are the result.
Make me Care
According to Stanton, a story needs to start by quickly drawing sympathy from the audience / reader. The hero is introduced as being rejected or badly treated by family, friends, circumstances, or the world in general.
Well-known examples of heroes include Cinderella or the lovable WALL-E in the film of the same name. Their predicament immediately generates feelings of concern and empathy, especially when identified as unfair or outside the control of the hero.
This works well for people, but for br ands I believe the emotions sought should be on the opposite side of these as demonstrated by Plutchiks' Wheel of Emotions (see right).
Those of trust, admiration or anticipation are more relevant for br ands than remorse, grief, and loathing. People spend money on br ands because they believe that they will provide pleasure and / or solve one of their problems. Our job as marketers is not only to satisfy this need but to go even further by turning that expectation into surprise and delight (but more on that later).
Take me with you
In storytelling, there is often a journey, a mystery or a problem that needs solving. Something that entices the reader or audience to linger a while longer  and to learn more about the situation. In a similar way, a br and wants its customers to remain and become loyal. It therefore makes promises, whether real or just perceived as such by the customer.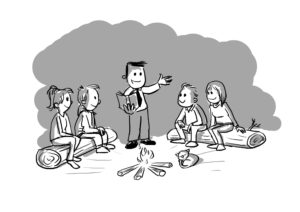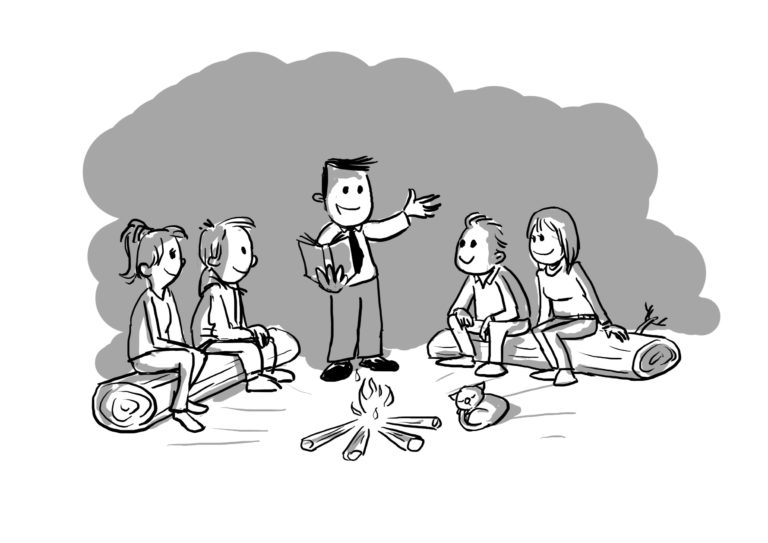 When I first started working at Philip Morris International, there was a rumour amongst consumers that Marlboro was financing the Ku Klux Klan in the US.
Continue Reading