"The aim of marketing is to know and understand the customer so well the product or service fits him and sells itself." Peter Drucker
Marketing can be a lonely profession at times.
Yes, we all love the creativity and excitement of sharing our passion for our products and services with our customers, consumers and clients.
But in today's data-rich world we are facing challenges for budgets and resources like never before.
Wouldn't you like a place you can go to that provides the support and advice you need? Enter Winning4Marketers, the place for marketers on a mission to progress their brands AND their careers.
But first, let me introduce myself.
NICE TO MEET YOU
My name is Denyse Drummond-Dunn and I am the President and Chief Catalyst at C3Centricity. Why a catalyst? Well I'm an ideas person who works fast, very fast! And none of us likes to wait when we are looking for answers, do we? And that's what makes a winning marketer!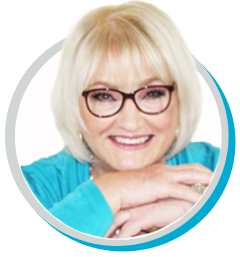 As former Global Head and VP of Consumer Excellence at Nestle, I know what it takes to grow brands profitably, whether local, regional or global. I'll show you:
How to audit and bring rapid change to your organisation's structure, processes and brand building efforts, both online and offline.
How to gather & use deeper customer understanding to increase your sales & new product / service pipelines.
How to upgrade your tools and processes, so your marketing takes less time but has more impact.
Today I help both multinational executives and medium / small business owners to get more growth out of their organisations by increasing the ROI of their information investments. I find the needles in the haystack of data overload, whether digital or offline. The answers that sometimes just need an external perspective to discover.
WHAT MAKES ME DIFFERENT?
I've worked in over 120 countries; not many marketers can say that! Why is that important to you? Well, we live in a global world where barriers are no longer geographic, they're linguistic.
I am also a global insider. You will learn many tools and processes the big guys use. Ones I learnt during my tenure at Nestle & in senior executive roles at Philip Morris International & Gillette (P&G).
For the past 9 years, I've helped those lucky enough to work with me, to learn the exact same strategies & processes billion-dollar companies use to consistently innovate and grow. And which can be just as effective even when you're smaller – which, to be honest, we almost all are!
WHAT PEOPLE SAY ABOUT ME
"Denyse showed us how to identify a more focused clientele, clarified our message & brought our branding to life through fresh new retail experience, coordinated colour-coding for all our material." President, Global Personal Care
"It was refreshing the care Denyse took in designing the course, getting to know our internal processes, pain points & strengths, before she custom designed the course, materials and goals." VP Strategy, Global Beverages
"Her participation allowed us to look at the market from a new perspective and uncover critical questions and issues quicker." VP Global Marketing, Pharmaceuticals
[elfsight_testimonials_slider id="2″]
TIME FOR YOU TO SHINE
Interested in implementing corporate insider strategies to drive innovation and growth in your own company? Then you're in the right place.
Winning4Marketers is a Facebook group for like-minded marketers on a mission. This is where you get access to resources, old and new, on all things marketing.
Whether you work independently or in a team, a small company or a huge multinational, you will find the support you need here.
Just take a look at some of the resources available to you:
An evaluation tool to identify your organisation's weakest links.
Templates and instructions on how to complete them, to create your customer / consumer persona or avatar.
Video lessons on topics that you've been searching for, but never found until now.
….. and a whole lot more!
But It's About FAR MORE Than Just Marketing.
Marketers can't work in isolation, so you will find articles about building teams, increasing your impact internally and how to be one-step ahead of your boss! Now wouldn't that be fun?!
Take a look around and see what we have on offer here on the C3Centricity website.
As if that isn't already great, I should mention that we also run Live sessions. Sometimes they are a challenge that you complete over a few weeks. Other times it's a talk followed by a Q&A so you can get answers to all those questions you have.
By now you're probably thinking "WOW, that's a lot! What's it going to cost me?" And you'd be right … incredible value for all marketers to improve their craft and get the support they need and an unbiased, external perspective from an independent expert. But I want to help as many marketers as possible share my knowledge built up over more than 30 years in the business. So it's FREE?!!
So don't be shy. Sign up on the Facebook group and we'll get started. See you soon.