If you're a regular visitor here, then you know very well the importance of adopting a customer first strategy.
Over the years, I have written on this topic from almost every angle possible. From why it is an essential objective for every organisation to put their customers at the heart of their business. To how to do it and what rules, tools and templates you can use to be successful.
At the beginning of each year, I summarise the most popular posts of the previous twelve months, so you get the chance to read them again or to catch up on any you missed due to your busy schedule. This year is no exception, and this post makes a great summary of the main areas to consider when upgrading your customer first strategy.
But before I get to the summary, I want you to be amongst the first to see my new website (denysedd.com) dedicated to my speaking and training. Please check it out and share with your colleagues who are organising company events or have teams that could do with a boost in motivation. Thanks.
And as a New Year gift just for you, if you book and pay for a talk on training before the end of January, I will give you a 20% discount as long as the training takes part in the first half of 2023.
With that said, here are the top posts on adopting and upgrading a customer first strategy:
This post has been the top article on our website for many years, which is why it is regularly updated with all the latest information.
In it you will learn why customer observation is important for every employee to do on a regular basis. The article then goes into the 5 rules of customer observation:
1. ORDINARY: Look for the ordinary not the extraordinary, but do note the things that surprise, as these can challenge your preconceptions and help you to keep an open mind. Identify also the details of the ordinary event, things that were never noticed or thought about before.
2. ATTENTIVE: Be careful to record only what you see and hear. Don't start analysing what you think is going on or you will certainly miss something.
3. ACCURATE & OBJECTIVE: This is the reason why you need to remain attentive, so you get an accurate record of what is happening. Keep notes of what you see, the when, where, and how people behave. Context is as important as the actual discussions to understand where the customer is coming from who made the comment.
4. TIMING: Observe and understand what is going on before and after the event, as well as during it too. The event and the comments made need to be put into the context of time and place within a person's lifestyle and habits.
5. DEBRIEF & ANALYSIS: Observation is most valuable if it is followed by an immediate debriefing session. Observers can together share, ask questions and start to analyse what they have seen and heard.
Observing and listening to your customers are the best ways to get to know and understand them. Make them a regular part of every employee's annual objectives.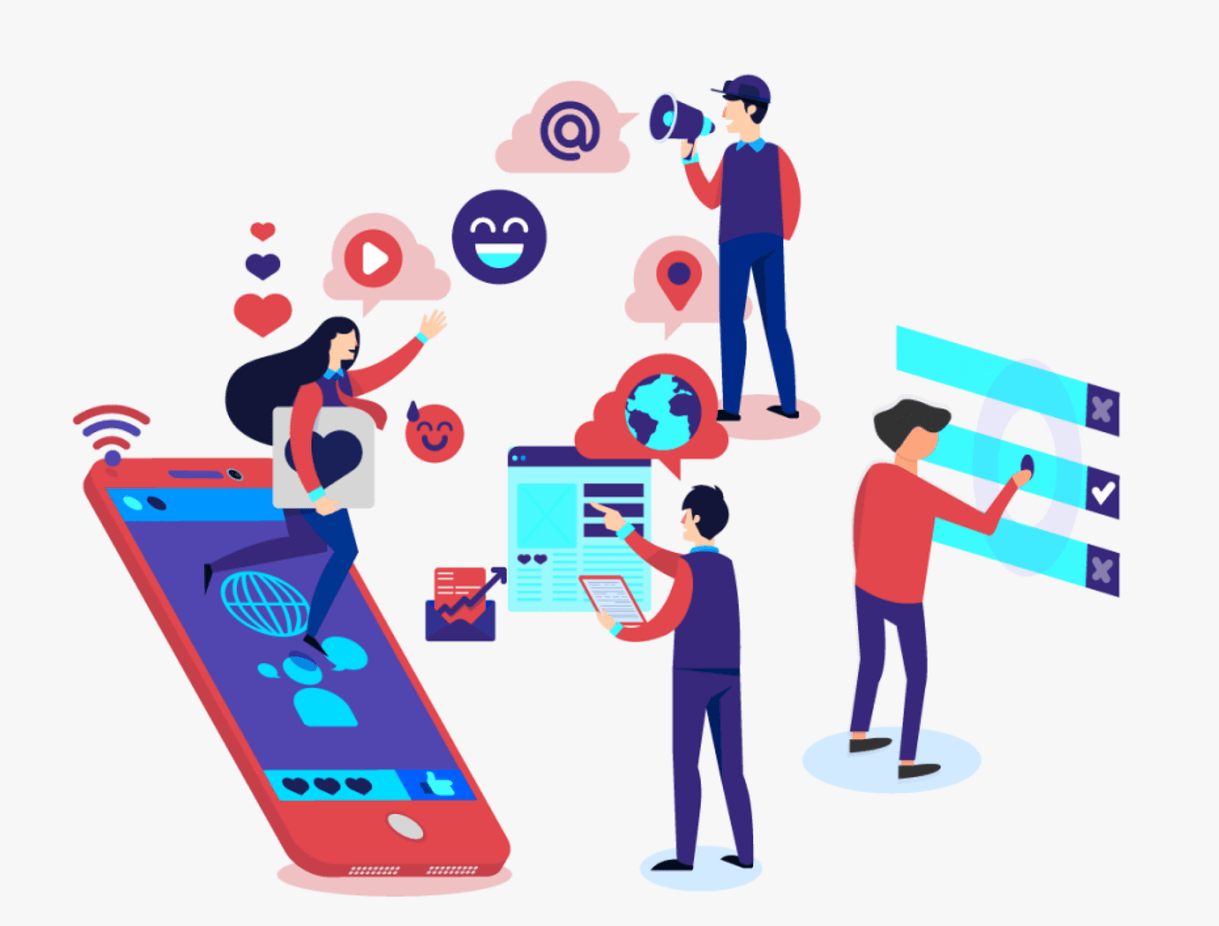 This is a great summary of what insights are and how to develop the most actionable insights you could ever imagine. It also gives numerous examples used by some of the biggest and best brands around:
1. INSIGHTS RARELY COME FROM A SINGLE MARKET RESEARCH STUDY: Insights are demanding to develop and are rarely, if ever, developed from a single piece of market research. Each MR project is designed to gather information to answer one or more questions. While it may enable a business to make a more informed decision based upon the objectives, insight development is quite a different process.
2. INSIGHT DEVELOPMENT IS BASED UPON A DESIRED ATTITUDE AND/OR BEHAVIOURAL CHANGE: When your sales, marketing or management look to improve their business results, their real objective is to change the attitude and/or behaviour of your current or potential customers. Because insights are based on a desired change in your customers, they usually contain an emotional element that is communicated through advertising and promotions.
3. INSIGHT DEVELOPMENT NEEDS MORE THAN INSIGHT PROFESSIONALS: Although this may sound strange at first, insights really do benefit from working with people that have differing perspectives. A deep understanding of customers and their reasons for behaving in a certain way, comes from looking at all aspects of their lives.
4. INSIGHTS ARE USUALLY BASED ON A HUMAN TRUTH: The insights that resonate best with people are those that are not only emotional, but are also based upon a human truth. As you can imagine, these two elements are closely connected.
5. INSIGHTS AREN'T ALWAYS CATEGORY SPECIFIC: Following on from the above points, it is particularly interesting that once found, an insight can be adapted and used by different brands. There are many examples of this, particularly amongst major FMCG / CPG companies, but rarely in the same category.
Keep these points in mind and you will soon be developing actionable insights for your brands. And if you need a little help, check out our online course on the topic in the C3C Academy.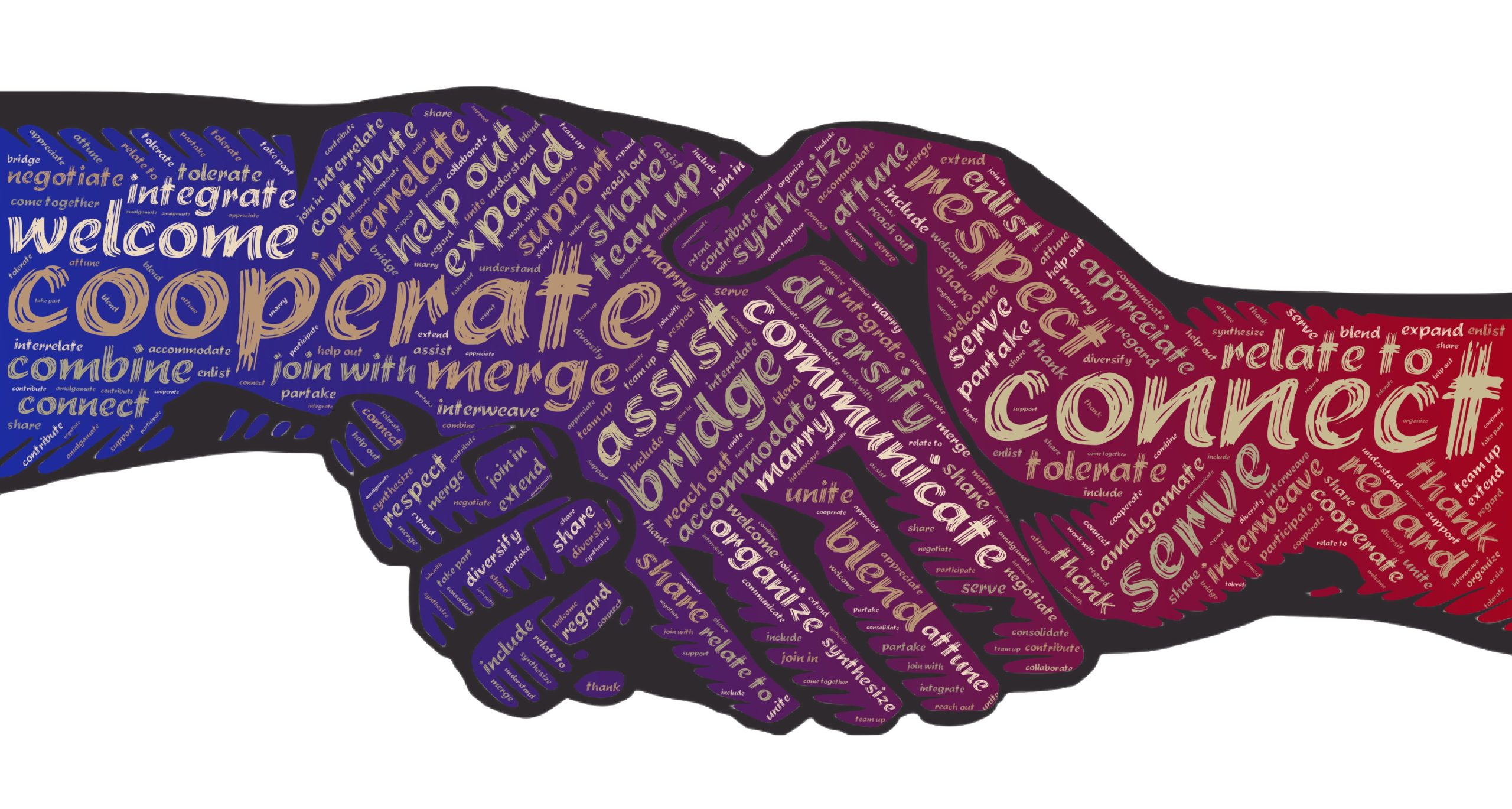 Companies that are truly customer centric know that it is important to build a mutually beneficial relationship where there is something for both parties in exchanging information and services. Here are the 6 best ways to show respect for your customers and their data:
1. ASK PERMISSION TO GATHER INFORMATION: This should be a no-brainer and yet I still find myself on lists to which I didn't intentionally, if at all, subscribe! You too?
2. THERE MUST BE MUTUAL BENEFIT: When your customer agrees to provide information you need to thank them immediately. This can be as simple as offering coupons for your products, some valuable information not easily available elsewhere, a free guide or e-book on a relevant topic, or special privileges such as club membership or express shipping.
3. MAKE THEM FEEL SPECIAL: More and more brands now offer a loyalty program, especially to their higher-value consumers. These provide more targeted privileges and even give the opportunity to preview new communications or product concepts. In general customers love to give feedback and it has the benefit of building a closer tie to the brand as they feel ownership of those launched.
4. KEEP THE RELATIONSHIP FRESH: Once you start building the relationship with your customers, you must continue to interest them by offering news, information, photos, videos or articles of interest. This can be quite a strain on internal resources, so you may want to (also) consider including user generated content (UGC) on your website.
5. ASK THEIR ADVICE – FREQUENTLY: For your customers to appreciate how much you value them and their business, involve them in it, by asking for feedback on how you are doing. If you have new ideas or plans, share details with them or enable them to vote for new flavours, concepts or advertising ideas.
6. ALWAYS OFFER A SIMPLE WAY OUT: Once you have made the connection with your customers, recognise that they might change their minds at any time and want to unsubscribe from your club or mailing list. Make this as quick, simple and pain free as possible.
With so much choice available to customers today, it is our responsibility to build an engaging and respectful relationship with them. If there is no trust, there may soon be no sales!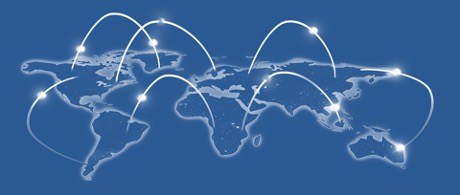 In this networked world, more and more successful local brands are attempting global roll-outs. What does it take to repeat the success you've had at market level when you launch globally? Here are my five rules to fortune:
1. UNDERSTAND THE MARKET AND HOW IT'S CHANGING: This is the basis of any new product launch and applies just as well to global rollouts as it does to local brand developments. Today's customers are demanding, so find out as much as possible about them. Understand their rational needs but also their emotional desires, even if they don't openly articulate them.
2. UNDERSTAND THE CUSTOMERS' PERCEPTION: What does your brand stand for in the eyes and minds of your customers? Will the consumers in the new target market perceive the same benefits in the same way as your current customers?
3. POSITION BASED ON INSIGHT AND HUMAN TRUTHS: Every brand should have a positioning based upon an insight. And that insight should include a human truth. That is because one of the similarities that brings all consumers together, is their basic human needs.
4. USE YOUR LOCAL HERITAGE: Many countries and regions have strong, stereotyped images that can play to inherent qualities associated with certain product categories coming from them. Examples of these include French perfume, Swiss watches, Russian Vodka, Italian fashion, German or American cars and Japanese technology. Perhaps you can tap into your brand's origin?
5. UNDERSTAND THE CATEGORY: Many companies get their rollout strategy wrong because they look at geographical or linguistic proximity, rather than the closeness of the customers' social sensitivities or behaviours in them. Just because countries are geographically close, doesn't mean their populations are similar when it comes to category image and usage.
So there you have five rules to increase the chances of succeeding as you roll out brands into new markets. Many companies have effectively rolled-out successful local brand into other countries in the region, if not the world. But many more have failed.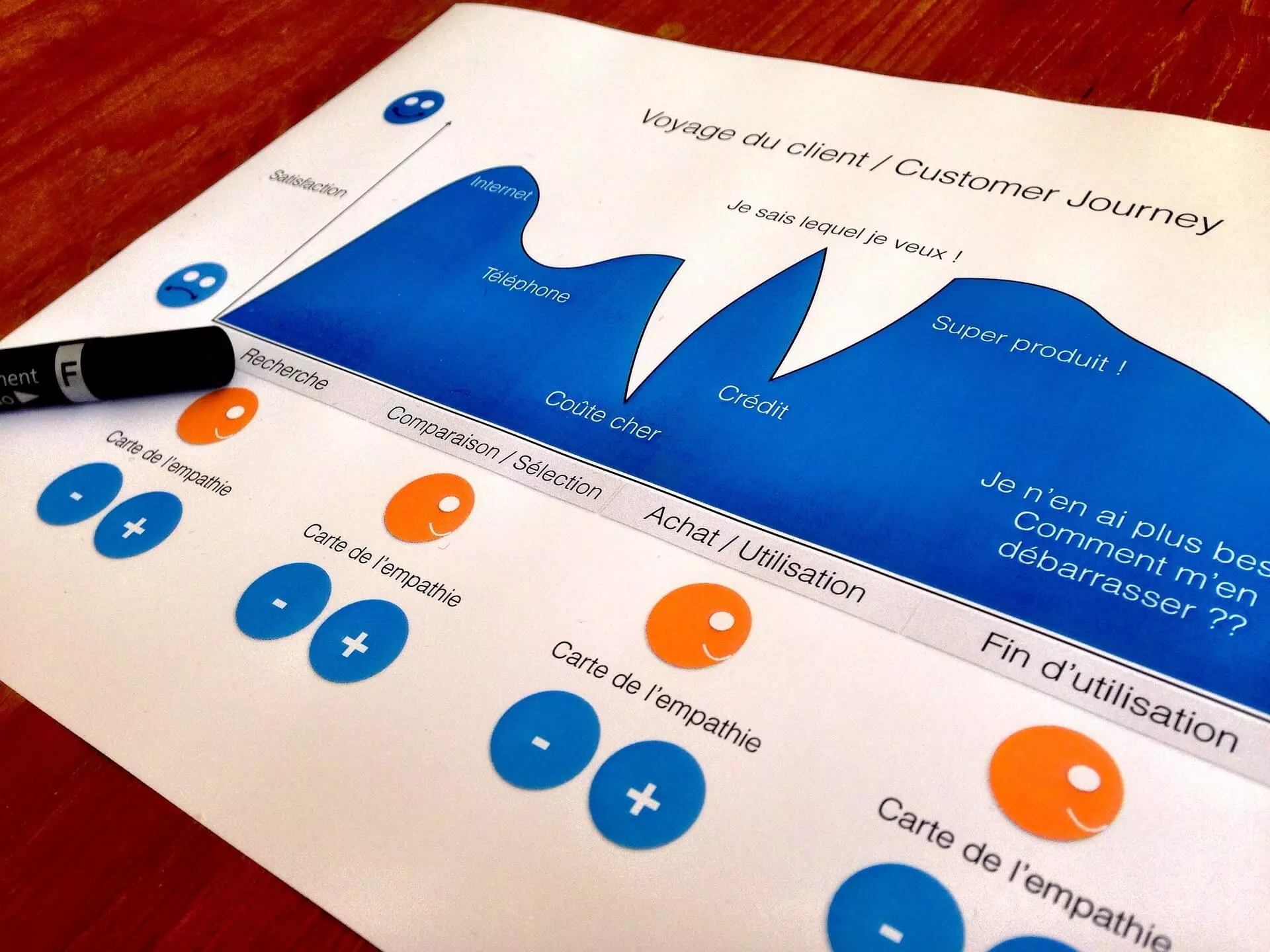 Using the example of a personal experience at a hotel, I share three lessons and five ways to improve your own customer journey mapping.
The customer journey map needs to integrate all possible contact points. This should be a no-brainer and yet so many companies forget some of them. Go through a customer journey from the very start to the end, from pre-purchase to after-sales service. Make sure both online and offline touchpoints are included.
2. If you mess up admit it AND correct it. An apology for a mistake is not its resolution. When your company makes a mistake, find a solution that is acceptable to your customer, not just the quick fix that suits you.
3. Follow up to make sure the customer is happy. Your first aim is to ensure your customer is happy with the solution that you propose. Only after that can you look to see how you can go above and beyond what they expect, so they are both surprised and delighted with how they have been treated. Replacing a faulty product or service is what our customers expect. Offering free samples, a further discount, express delivery or additional attention is not. These are the small touches that surprise and delight. They are also the things that your customers will share with friends and family, if not the whole world through social media. Suddenly you have gone from being the bad guy to the cool guy.
4. Add the customer's emotional state at each point of interaction. This simple inclusion to the journey map is a powerful addition and clearly shows where a brand needs to improve its customers' experience. It highlights those touchpoints where their customers' emotional state is sub-optimal and needs improving.
5. Become your customer. Go out and buy what you are selling. Experience different outlets, different buying experiences, covering as many, if not all, the touchpoints. It will amaze you how much you can learn from this simple exercise.
Do all five of these improvements and both you and your customers will be happier.
I think it's pretty clear to everyone in business that NOT knowing your target customers costs a lot – sometimes the business itself! (Think Kodak, Nokia, Borders)
So let me ask you this: how well do you really know your own target customers? Well I can help you there, with these 12 elements of a customer persona or avatar, that are essential for you to know.
1. WHO – DEMOGRAPHICS: This is usually a "no-brainer" and is how most organisations describe their customers. However it's not really original and definitely not competitive, although they are an essential foundation.
2. WHAT THEY USE: Whether you are offering a product or providing a service, you need to know what your customers are currently using. And not only for your category, but in adjacent categories too. Because in some categories, customers can replace a brand by another one from a different category.
3. WHAT THEY CONSUME: Here we need to understand what types of information and media your customers are consuming. What do they read, watch, listen to, both in work and in their spare time? Which social media platforms do they use, and what websites they consult on a regular basis?
4. WHAT THEY DO: How do your customers spend their time? What type of lifestyledo they have? What are their hobbies? What do they do all day, and in the evening, and at weekends?
5. WHAT THEY BUY: This is where you describe their current category purchasing habits. How frequently and what quantity do they buy? Are they loyal to your brand or do have a portfolio of brands from which they choose? Do they have regular daily, weekly or monthly buying habits? Do they do research before buying or repurchasing? Do they compare and if so how, where, and why?
6. WHERE THEY CONSUME: Is the category consumed in home, in work, during leisure activities? Is it used locally, regionally or is it more used on vacation? Are your customer with friends, with their partner, with colleagues when they consume the brand? Are there certain surroundings more conducive to consumption? If so, what makes it so?
7. WHERE THEY BUY: Do your target customers have certain places and times when they tend to buy? Is it an habitual or impulse purchase? Is it seasonal? Are they buying at a certain place at certain times of the day, as they go about their daily lives? Are there only a certain number or style of outlets where your brand is available, or can your customers buy it wherever they are?
8. WHERE THEY READ/WATCH/HEAR: From where do your customers get information about the products and services they consumer? Is it from manufacturers, from friends, their family or their colleagues? Do they access it online, in print, on radio or via TV? Are your customers at home, in work or on the road?
9. WHERE THEY SEE: Where are your customers most likely to be open to receiving your messages? What media, at what times, on which days?
10. WHY VALUES: What values do your customers have that you are addressing with your product or service, and which explain why they are using your brand rather than another? Do they have other values that are not currently being addressed, either by you or your competitors?
11. WHY EMOTIONS: What is the emotional state of your customers when they are considering a purchase or use, both of the category and your brand? Clearly identified emotional states enable you to more easily resonate with your customers through empathisingwith their current situation.
12. WHY MOTIVATIONS: What motivates the customer to consider, buy and use the category and their brand choice? Emotions and motivations are closely linked, both to each other and to the customer's need state.
Answer all twelve questions in detail, to know your customers intimately.
But remember that people change and what satisfies them today, is unlikely to satisfy them tomorrow. Therefore keep track of all four layers of your customer description.
The best way to keep your information updated is to record it on a one-page avatar template. Download one for free HERE.
A customer-first strategy needs an organisation to recenter itself behind this company-wide objective. It can make a real difference in terms of both sales and profits to those who follow this direction and this article shares some impressive statistics guaranteed to convince the most reticent executive.
This is important as it is essential to have executive support and true commitment from every employee to think customer first. The three main reasons this doesn't happen are:
1. MARKETERS ARE TOO BUSY BUILDING BRANDS: With so much information available today, marketing is being challenged to demonstrate its ROI. This might explain why they are still putting their efforts into brand building, sometimes to the detriment of their customers, consumers and clients.
2. MARKET RESEARCH IS SEEN AS A COST, NOT AN INVESTMENT: Companies still need market research to understand their customers. Yes, there is a wealth of information flooding into organisations, but those numbers don't tell you their "why." That's where market research comes into its own. It needs to provide more answers and not just the mere statistics researchers seem comfortable dropping on the laps of executives and marketers alike.
3. CUSTOMER SERVICES ARE SEEN AS COMPLAINT HANDLERS: Research shows that SaaS companies can expect to double their revenue within 36 months of adopting a CEX strategy. Therefore customer services is a revenue generator as much as, if not more than marketing and sales.
Successfully adopting a customer first strategy will take skill upgrades for both marketing and market research departments to translate the data and information gathered into actionable insights.
And it will mean every employee having the chance to regularly get up close and personal with customers. This is the only way for them to understand the role that they play in satisfying and delighting them. After all, that's what we all want, whether we are buyer or seller isn't it?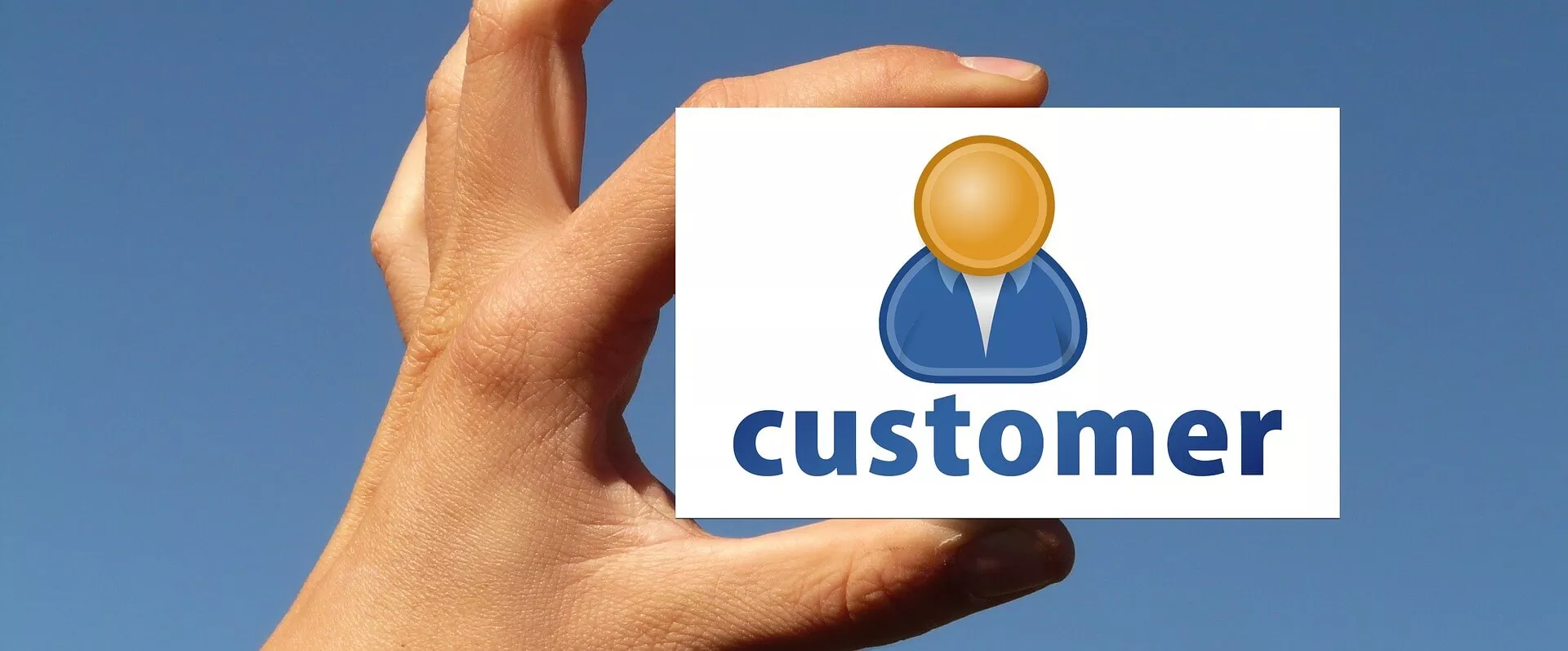 Many of you know that it is vital to continuously improve your customer centricity. You must put the customer clearly at the heart of your business in everything you do.
But you know that is often easier said than done, because your customers are constantly changing.
Here are ten simple actions to accelerate your organisation along its path to improved customer centricity.
1. REVIEW THE DESCRIPTION OF YOUR TARGET AUDIENCE: Regularly update your brand personas or avatars. Whatever you call yours, they should be precise, detailed and ideally visual as well.
2. OPTIMISE HOW YOU CONNECT WITH YOUR CUSTOMERS: Review how you communicate with your customer and what information exchange there is at that time. Is it a one-way or two-way discussion? Are you in a monologue or a dialogue? It should be the latter.
3. IDENTIFY THE NEEDS YOUR BRAND IS ADDRESSING: Your customers certainly have several needs, but you should be aiming to address only one of them. Knowing where your brand sits on Maslow's hierarchy of needs can also increase the success of regional and global launches by identifying groups and cultures with similar levels of a specific need.
4. MAKE YOUR CUSTOMERS EVERYONE'S RESPONSIBILITY: Customer care should be on everyone's annual objectives. Each employee should get the chance to watch, listen and engage with your customers on a regular basis. This will help them to understand how their work fits into the company's overall objective to not only satisfy but to delight customers too.
5. PLAN FOR THE UNTHINKABLE: By thinking the unthinkable, even if they never happen, you will have thought through your responses and actions which will certainly be useful to cope with future events that do occur.
6. REVIEW HOW CUSTOMER CENTRIC YOUR PLANS ARE: Review your plans and consider how your customers will react to each of your planned actions; not just the outcomes you are hoping for, but a true detailed analysis based upon your understanding of them and their desires.
7. EXPAND YOUR THINKING ABOUT INNOVATION: If you understand your customers well, you can offer them new products and services that will be more successful, because you know what will surprise and delight them, what their needs and desires really are. With the decline in differentiation today, give your customers more reasons to stay with you and they will become loyal advocates.
8. STOP TESTING YOUR COMMUNICATIONS TO DEATH: Review the process you use to develop your advertising. Spend more time and resources reviewing how to connect with your customers, and then test early stage work up-stream with them. This will more likely develop winners that your standard process – and cost less!
9. DEFINE YOUR IMAGE: Your brand has an image but it might not be what you think it is!Make sure you are measuring each of your brand's images at least annually and not only on the attributes that you want to perform well on. Include those covering the strengths of your competitors too, for complete representation of the category.
10. UPDATE YOUR KPI'S: You know that well-used phrase "what gets measured gets managed" Well, are you measuring what needs managing or only the metrics that you can easily gather? If you know your customers well, who they are, what they do, what they think of you and your competitors, and then compare this data to where you want to take your brand, the key metrics you should be measuring become evident.
I hope this list has helped you to define a few areas that need revision in your organisation.
Even actioning just one of them will improve your customer centricity.
Of course completing them all will ensure that your customer is really at the heart of your business, as well as in the hearts of all your employees.
---
Find out how customer centric you are today.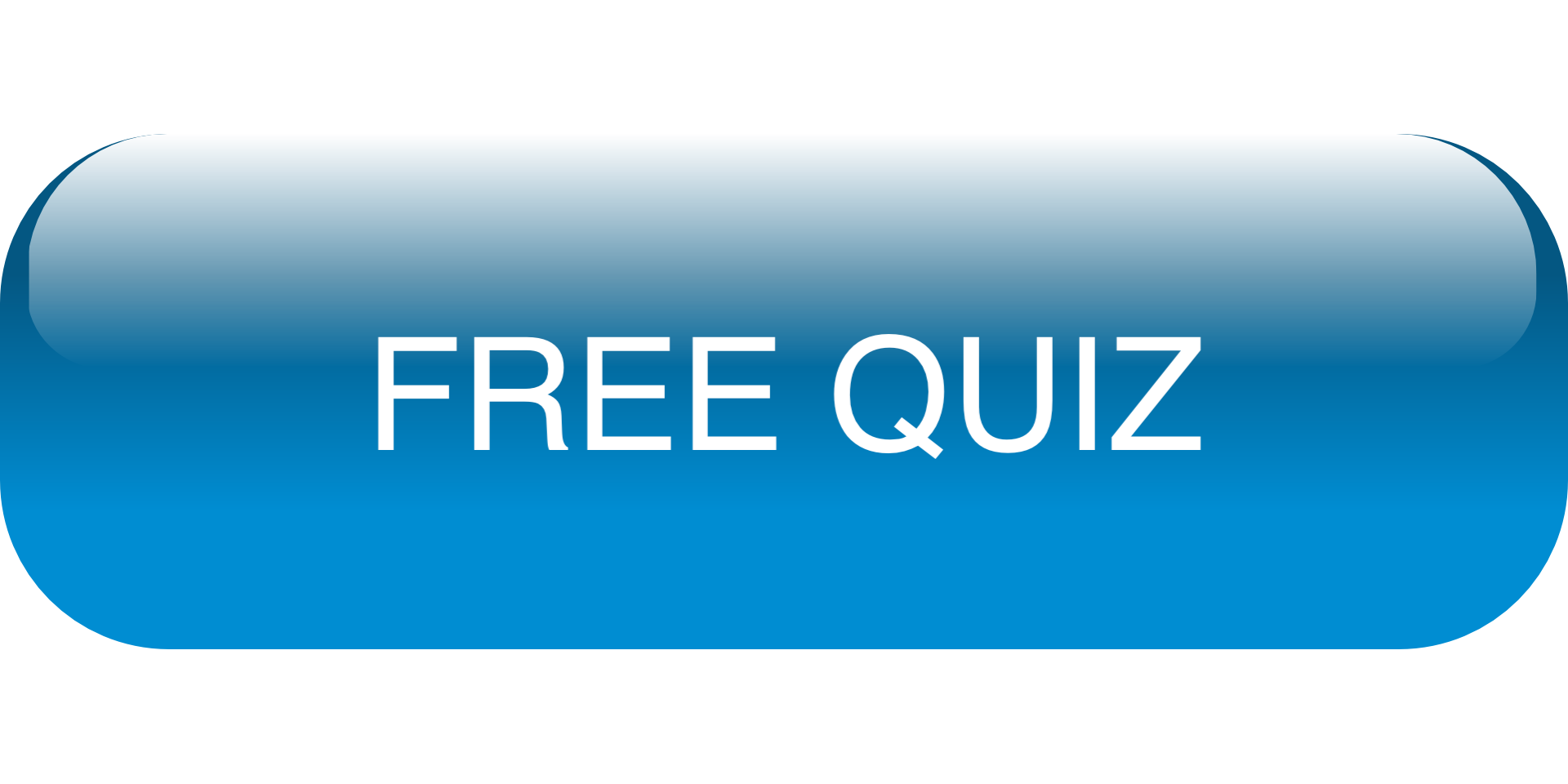 ---
So there you have them, the top eight posts on customer centricity from C3Centricity. It is interesting to note that many of these appear year after year within the most popular articles, confirming their usefulness to marketers like yourself.
If there are topics that we don't currently cover, and that would be of interest to you, then do let me know. I'll even mention you in the introduction to the article as a way of showing my appreciation!
Please share this post and any of the articles you found particularly interesting!
And if you're wondering where the great featured image comes from, it's from my book "Winning Customer Centricity."