Have you already taken your mid-year vacation, are you currently on it, or are you eagerly anticipating your departure, as you finish all those last-minute tasks?
If it's the latter, then you will find this checklist extremely useful. For those of you who have already taken your vacation, then this list will provide you with a simple way to catch up and even get ahead of your colleagues, before they return. Either way, enjoy this quick "To do" list for an easier Summer at work.
1. Check Customer Changes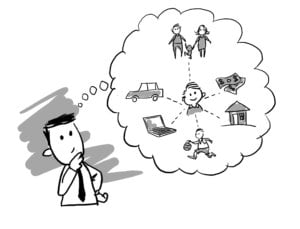 When was the last time you reviewed your customer persona or profile? This should be a document that you keep near to you at all times, and update with new information every time you learn something. (>>Tweet this<<)
If you don't yet have one, then you can read this post on how to complete one quickly and easily. There is even a free template to store all the information, which you can download from the Members area. (FREE to join)
With people changing fast in response to the incredible progress witnessed today, in technology in particular, you have to constantly keep abreast of your customers' changes. (>>Tweet this<<)
2. Check Sales to Plan
This might sound like a no-brainer since I am sure you are certainly already following your sales monthly, weekly, if not daily. However rather than the simple comparison to plan, mid-year is a great time to review versus your annual objectives and make the necessary adjustments to meet them before it's too late. If you wait until everyone is back in September, it will almost certainly be too late to have much impact on the numbers.
The other "no-brainer" that some top managers seem to forget, is to check your market shares and segment shares, not just your sales progression. Even if you're growing at 20% p.a. if the market is increasing at a faster rate, you will be losing share! (I'm always amazed to find just how many companies are still only following sales and profits)
3. Check Communications to Image
Again it is easy to get lost in the detail  and end up reviewing merely the creative of your past, current and planned advertising. However, this is a great time to assess in detail the first six months' advertising of both your br and and its major competitors.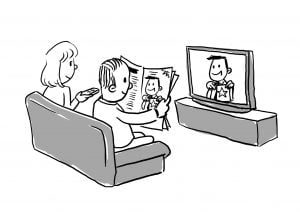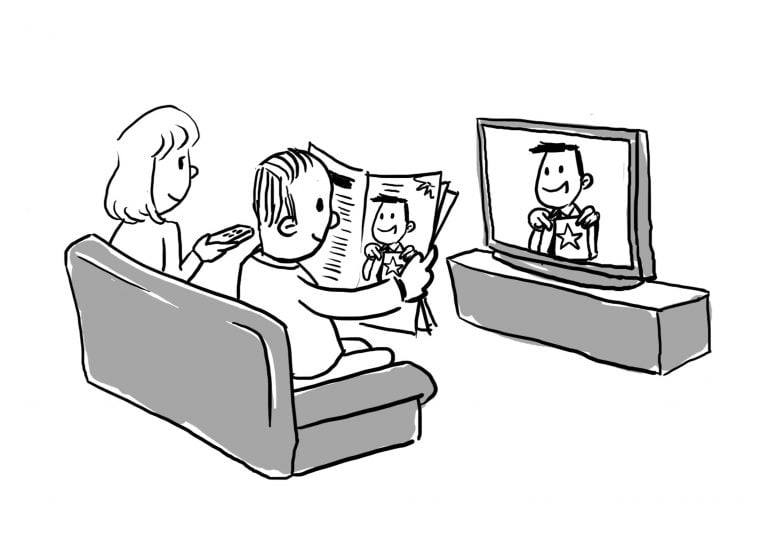 What is the overall message? Is everything coherent and building towards a story (>>Tweet this<<), or does each campaign appear to be an independent part of the total puzzle? It is surprising how few marketers ever look at all their campaign ads together and yet this is what the customer will see and hopefully remember – at least in a best-case scenario – over time.
At worst your customer will only see a selection of them across all the campaigns, which makes it even more important that your messages are coherent and building your story and image, or at the very least are complementary over the year, as well as years.
4. Check Distribution and Stock
Summertime can often be a strain on distribution and stock levels, as people leave on vacation and less experienced temporary personnel are hired to replace them. If your product is weather sensitive, such as ice cream, soft drinks, or Bar-B-Q articles (in Summer), stock levels can vary tremendously. Make sure you have plans in place to reduce or increase deliveries based upon these external factors that are out of your control.
Especially where temporary staff are concerned, whether on the retail or manufacturer's side, they might not underst and the possible wide variances in stocks that can quickly take place. This must be carefully explained before the more experienced staff leave on vacation.
5. Check Value versus Price
In addition to (hopefully) good weather and variable distribution, summertime is also one of the major periods for sales and discounts. This is because retailers often want to clear seasonal stock in preparation for the new articles to come in the Autumn. Therefore price tends to become a more important decision factor for customers (>>Tweet this<<) as they witness and welcome the increase in price cuts and promotions.
Depending upon your industry, customers may therefore start to compare your price to the articles on sale and decide that it is no longer worth its (higher) price, because in the current climate, it has become of lesser value to them.
Whether you respond to this with your own sales prices, or bundle promotions, it's clear that price cannot be left until your return.
6. Check how your Customers will be Serviced
Customer service excellence has become an increasingly important part of most products. Just because it is vacation time, doesn't mean that you will no longer receive customer complaints and comments. Will they be h andled in the usual, efficient way or will time to respond be negatively impacted by the vacation period and perhaps less experienced personnel?
Customers remain just as impatient as ever, to receive a response to their contact with you, so you will need to ensure that your service continues at the same quality level.
7. Check for any New Trends that are Developing
Although you should be working with longer term future scenarios, rather than just following trends, it is always good to keep your finger on the pulse. This should be a part of point #1 above on customer personas, but I have separated it, as there may be new trends developing which might offer opportunities for new products, services or even categories.
In order to be ready to benefit from any new market situation when you return from vacation, before you leave, put in place a social media scan and analysis around any new emerging trend. This way you will have all the information available upon your return to decide whether or not it is something worth considering.
These are the seven most important items which should be on your pre-vacation marketing checklist. In fact it's a checklist my clients work with all year long! Is there anything else that you would add? If so, I'd love to hear what is on your own pre-vacation checklist. Just leave a comment below.
The images used in this post come from Denyse's latest book Winning Customer Centricity, which is now available on Amazon, Barnes and Noble and in all good bookstores.
If you are not yet a C³C Member, sign up (for free) in the C³C Members area. You'll get a discount code to buy the book, many useful templates from it, as well as case studies, videos and audio presentations to download.