The world's press is full of references to Martin Luther King's famous "I have a dream" speech this week. This is because Wednesday was the 50th anniversary of one of the key moments in American civil rights history, even if these days the 28th August 1963 is better remembered for King's speech than the March on Washington itself.
Some claim that the speech was in fact something of an afterthought and came about because one of his supporters supposedly whispered in his ear to "Tell them about your dream." His speech inspired thous ands of people then and continues to do so even fifty years on. It also inspired me to write this post, although I need to paraphrase it slightly:
"I have a dream that one day this world will rise up and live out the true meaning of its creed. We hold these truths to be self-evident, that all products are created equal"
Even altered they remain inspiring words indeed, but unfortunately, when it comes to innovation, successful new products are rarely created equal. Why then did I find my inspiration for this post in them? Because I believe that the main reason many new products don't sell as expected, is because they are sold as such – as just new products!
Today's consumer has so much choice that product benefits on their own rarely sell. Consumers dem and so much more. They ask that they are in fact sold a dream! An inspiration to believe in a better world for them and their families.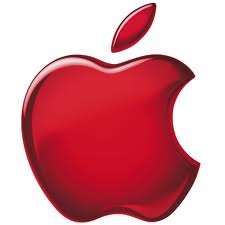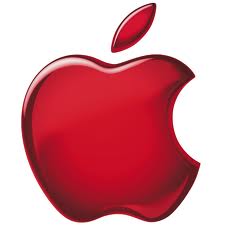 Does Apple sell just a computer, an MP3 player, a mobile phone? No, they sell creativity, excitement and individualism. I am not criticising their products, they are of course fantastic, but rather highlighting that even if their products are sometimes said to be better than their competitors, Apple is selling each one emotionally. They have found a way to build excitement, longing and love into each one of them. Who else has people camping out overnight to be amongst the first proud owners of their latest product? Apple has enabled each and every consumer to feel unique, special, privileged, an individual. And in this mass market world that we live in, this is certainly something that we all desire, dare I say crave?
So what can we learn from Martin Luther King and Apple in launching new products that will sell? Many things I am sure, but here are the first three that came to me:
Inspire a dream – why will your customer's life be better with your product or service, and I mean emotionally not just rationally? Describe and picture their future with your product or service in it, and make them crave it even before it is launched.
Build emotion – make consumers excited by the launch; build anticipation, make the wait an integral  part of the sell, so that they will be lining up to buy it. Use tease campaigns, get press coverage, talk about it in interviews and on the TV weeks, even months before launch if you can. Forget fears of the competitionve; they know more than you think and often more than your own employees!
Provide individualism – make consumers feel privileged to have bought it, whether this is through great after-sales service, automatic club membership, personalised offers or limited editions; even limiting distribution can work, although this needs to be done very cautiously, as it can have the opposite effect and disappoint rather than inflame the desired longing.
With so many new product failures today – I have heard anything from 80% to 95% – consumers have become blasé about them. They dem and more and better and rarely stay satisfied for long. This is why innovation has become a major part of business planning and success – or failure. Consumers know that if they are not immediately satisfied, there are many more opportunities out there in the market and new products to try. Building loyalty comes from connecting with your consumer on an emotional level, so that there is no comparison to competitive products and services, even if they are in reality very similar or cheaper at a rational level.
What other keys do you see to new product launch succcess today? What would you add to my starter for three? Do you have your own list? Please let me know if I have "inspired you emotionally as an individual" to comment here.
For more ideas on successful innovation, please check out our website here: https://www.c3centricity.com/home/vision
Need help in reinventing your innovation to inspire, excite and delight your customers? Let us help you catalyse your customer centricity; contact us here
This post has been adapted from one that was publised on C3Centricity Dimensions on March 15th 2012