I had lunch last week with one of my ex-colleagues. We decided to try a new restaurant close to where she works. It's only been open a month, and it shows. This hospitality outlet certainly has a lot to learn about customer centricity!
I was able to share our "adventure" with the proprietor when his manager (naively?) asked us if we had enjoyed our lunch. I don't think she expected all the comments we made. However, she quickly called the owner over, who was extremely interested in listening. He heard our detailed description of our time there with patience and encouragement, asking lots of questions as our tale unfolded.
I therefore, thought I'd share our experiences as they are useful lessons for anyone who wants to be more customer centric. Whether you are in hospitality or not, putting the customer first makes good business sense.
Restaurant arrival
The restaurant is situated in a new shopping precinct and therefore still has to increase its awareness and make a name for itself. This is important, as many of the issues we had should have been sorted out during the first month since they opened.
It was a warm, sunny day and the restaurant had two attractive terraces laid out for lunch. No-one was there to greet us, so we went inside and asked to be seated. I should mention that we were relatively early and only three other tables out of the more than 40 were occupied.
The Maitre d' showed us to a small table for two, squashed between other larger tables. When I asked if we could have another table on the edge of the terrace, my request was met with disapproval. The restaurant was not full  and they obviously didn't expect to be on this midweek lunchtime. Only about a half of the tables were laid out for lunch. I therefore, requested again that he accommodate our desire. He grudgingly accepted, adding that we'd have to move if someone else wanted the table! Of course we would!
Our order
As we sat down the maitre d' asked if we would like an aperitive. We said no, but I ordered sparkling water and my friend still water. One of the waiters quickly came back but with a liter bottle of sparkling water. Being thirsty, my friend graciously accepted to drink the sparkling water. In fact, it was poured out before she could say anything.
I hadn't seen my friend in many months, so we had a lot to discuss and catch up on. Therefore not surprisingly we took time to choose amongst the multitude of dishes, which were all new to us. Our final choice was not facilitated by the menu being on a tablet. It was already difficult to read outdoors. In addition reviewing and deciding amongst the many dishes involved multiple clicks. We had to skip back and forwards to make our choice amongst the many different and somewhat arbitrary subgroups.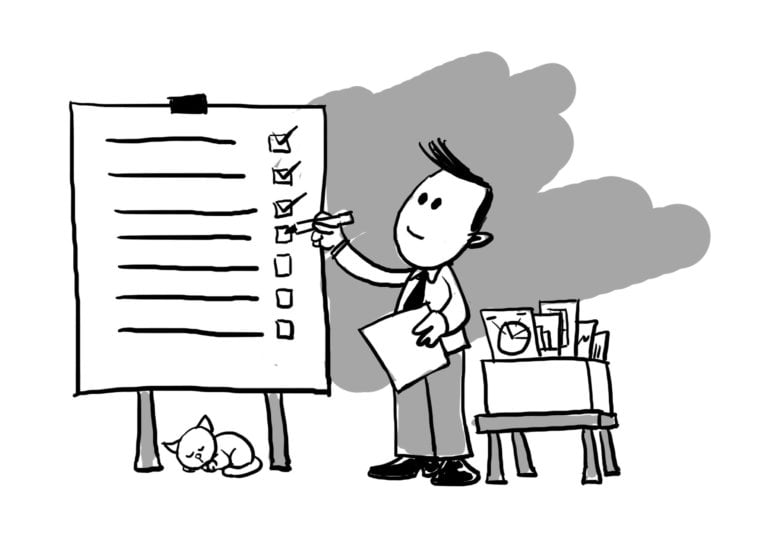 If only someone had thought about their clients' needs, the menu would have been laid out far more logically. (>>Tweet this<<) For example, the subgroups included both main and starters displayed together and were based upon ingredients.
This meant going up and down each subgroup until one had an idea of what were the choices for starter or the main dish. As if that wasn't confusing enough, there were also daily specials listed on a separate tab!
One of the advantages of using a digital menu is that it can be changed with the click of a button. There is therefore, no reason for this complex system – unless it was designed to ensure every client saw every dish.
From our perspective, it just made for a frustrating waste of time. Lunches are generally pretty time sensitive and we only have a limited window to eat out and return to work on time.
Our meal presentation
After the mishap over the water, we were not really surprised when the wrong main course dishes were presented to us. Or rather mine was correct but my friend's was not what she ordered. Instead of removing the two dishes, mine was left in the sun – a salad! – while hers was sent back to the kitchen. Ten minutes later her dish arrived and again was not what she had ordered!
By this time we had finished our starters and my salad was getting warm. So my friend pointed out the mistake but again graciously accepted the dish. (I should mention that she is a lovely lady and far more forgiving than I would have been!)
Our bill and payment
As the meal had taken rather longer than we had planned, we were keen to leave as soon as we had finished. We asked for the bill, twice, only to be presented ten minutes later with what looked like a credit card, but no explanation. Five minutes of h and-waving finally got someone to explain what to do with it.
They apparently have a shop associated with the restaurant and therefore encourage people to visit it before paying. Thus no bill for just the meal! The idea of offering for sale everything we had just eaten might be a good one, time will tell, but it did not facilitate our departure.
Luckily one of the more experienced waitresses offered to show us where to pay – in the shop! This was neither expected nor obvious as it is hidden from the view of those in the restaurant.
I can only imagine the joy of queueing up behind shoppers after a meal! I certainly don't want to st and in a queue to pay; I want someone to come to my table for this.
Our discussion with the owner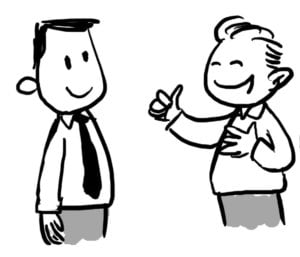 As I previously mentioned, we were lucky enough to get the chance to share all our experiences with the owner. He was most apologetic and gave us a hefty discount.
However, what I appreciated even more, was the chance to share our experiences, to help this new restaurant to quickly improve. He is a true professional and asked many questions about what had happened, to better identify where improvements could be made.
Underst anding the problem
The hospitality industry is both simple and complex for customer centricity improvements. Simple because you get direct feedback from your clients through their choices and comments. Complex because it is like a show and different people have differing perspectives and preferences. That is why restaurants have menus. But they need to be laid out for ease of choice rather than for ease of cooking or stock taking.
Where every business is similar, is in the fact that the customer has expectations which must be met to satisfy, and surpassed to delight. (>> Tweet this<<) Which do you aim to do?
In the case of this restaurant, I believe the main issue came from the staff who had been hired. They were clearly inexperienced or had not had explained to them the importance of the customer. Perhaps their previous jobs were in a local bistro, which might explain their lack of attention to detail. The restaurant is perhaps in rural  surroundings but the owner is definitely highly experienced and professional. He has a long learning curve to make with his staff for them to be at his level. He'd better make it happen sooner rather than later. Customers rarely go back to a restaurant – or br and for that matter – when there is so much choice today.
Richard Branson, founder of the Virgin Group is famously quoted as saying:
"Take care of your employees and they'll take care of your business"
This is certainly true for the hospitality industry, but less so for many other businesses in my opinion. For many companies, I believe that the customer has to come first. What do you think?
Learnings for everyone
Hospitality needs to be hospitable, but so does any customer facing business. Everyone feels self-conscious when entering into a new environment. Make it easy for them to feel at home. Welcome your customer as a good friend or even family. (>>Tweet this>>) Apple and Walmart are outst anding in this, and both Samsung and Staples announced new ways of welcoming more people into their stores.
When your customers speak, listen (>>Tweet this<<). In our restaurant experience, none of the staff really listened, let alone tried to underst and our situation. Putting yourself in your customers' shoes – literally – is a great way to better underst and them.
Make it as easy as possible for your customer to choose you. (>>Tweet this<<) Are your different line extensions easy to recognise? Can your customer quickly choose between the different variants? Do you have too many br and names and sub-br and differentiators? I know of some br ands that have five to seven on one pack! Three should be the absolute maximum. Brogan & Partners wrote a great piece on sub-br anding you can read HERE.
Make it as easy to pay. Once a customer has made the choice to buy what you have to offer, payment shouldn't be a further pain point. According to a Business Intelligence report over 70% of online carts are ab andoned. While you can't walk out of a store without paying, you can leave without buying! (>>Tweet this<<)
Welcome criticism and comments as the gifts they are. (>>Tweet this<<) The only way to learn and correct your mistakes is by knowing about them! Don't manipulate satisfaction levels to meet your objectives. Attain them by truly satisfying and delighting your customers.
These are all obvious steps to being customer centric but sometimes we get so caught up in our br and that we forget about the customer. Which of these five is your weakest point and what are you doing about it?