Have you noticed how extra "freebies" are always suggested to have an extremely high value, sometimes close to the level of the product you're thinking of buying? Last week I spoke about the best 10-step process for following and developing your br and / corporate image. This week I want to speak primarily about value, an important area of any image.
I have just returned from another trip to the US; the Americans are, amongst many other things, the champions of exaggeration (apologies to all my American friends, but it's true!) Here are a few examples I saw during my recent trip – thanks to my jetlag and my late night TV binges – of valuations of extras offered for free with the sale of various products:
Three additional CD's are valued at $59.99, when the proposed product's asking price is 3X $39.99 or almost $120
A set of plastic measuring cups valued at $39.99 and a recipe book valued at $79.99 are offered free when you purchase a $129.99 express cooker
Mini samples of other products when you buy a "starter kit" of cosmetics, valued at twice (!) the price of the product you are buying – which is incidentally already grossly overpriced.
Do the companies making these offers really believe that people will purchase the product they are advertising because of the value of the "free" extras? Or is it me that doesn't underst and their motivations? We have all become used to the exaggerated claims of the products offered on TV in these infomercials, but have you noticed how they are now creeping into online offers too?
This post was in fact prompted by a recent email I received from what until then I had judged to be a serious resource for tips on social media best practices. If I signed up for a bi-weekly newsletter service, I was offered two "free" eBooks totalling 130 pages between them and valued at $157! Come on, be serious! How many books do you know that are worth almost $80 each? Even those filled with lots of glossy colour photos are usually on sale for less than that. And to make matters worse, with the explosion of self-publishing, many excellent books are being offered at below the Kindle royalty threshold of $9.99 these days.
My reaction was to immediately cancel my subscription to the person's newsletters; if he can claim such prices for his eBooks, perhaps his tips were just hot air claims too. I do get upset by companies which are stupid enough to think they can fool their potential or even current customers into buying something because of an over-valued freebie. So let's talk value and look a little more closely at what customers think about the value of your own products / services.
Setting the Price
Whilst you can put a price on your offer – in fact you will certainly do this before launch, with or without the help of your customers – it is only once it is on the market that customers will confirm its true value. If you over-price your offer, your product will either fail or will have to be sold at a constant discount. I wrote about the danger of continual discounts in my post " Are you on the way to br and heaven or hell?" which concluded with the thought that the slippery slope of price-cutting ends in turning your br and into a commodity bought on price alone.
Underst anding your Value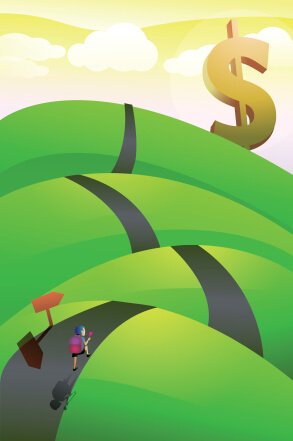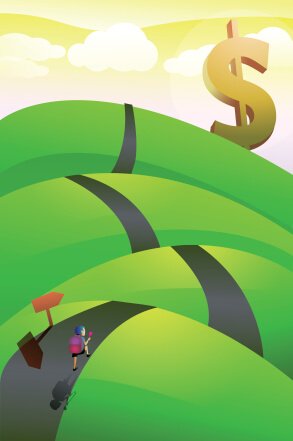 There is a big difference between price and value. Hopefully you are (no longer?) pricing your product based upon its cost and then adding your margin. If you have correctly identified your customers' need and have produced a product that meets or hopefully surpasses these needs, then the price your customer is willing to pay can be higher than its actual cost. This is why it is essential to start new product development by observing and listening to your customers.
Communicating your Value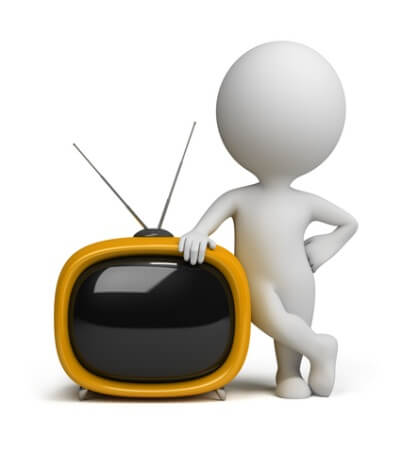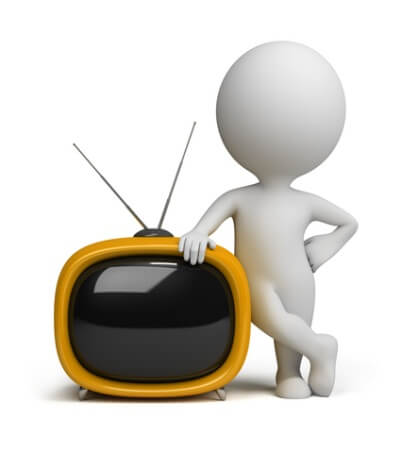 In contrast, from C3Centricity's recent work on luxury watch communications, Terry Villines of our partner PhaseOne wrote a guest post about the essentials of value which can be applied to any category. It is called " Is your br and worth paying more for?".
In it Terry speaks about the six specific types of benefits found among br and messages wanting to imply premiumness. These were:
Product innovation – your br and brings a new or enhanced benefit to the category.
Human Worth – by tapping into the target's self-esteem, a br and communicates how they are worthy of the more costly br and
Unique Production Process – the way in which the product is made results in the delivery of a more significant benefit
Premium imagery – associating the br and with other things that are premium in nature
Higher performance than competing br ands
Endorsement by a credible authority
These six elements will indeed suggest added value or premiumness, but if your product does not live up to your customers' expectations they won't be happy – and in today's world your sales will be immediately impacted, thanks to social media. Therefore it makes sense to make a good estimation of the value of your product and then if necessary see how you can substantiate it with additional communication elements as detailed above.
Is your product correctly priced or are you forced into a price war to maintain sales? If so then you are already on the "stairway to hell". If you aren't (yet?) then you should ensure that your communications and product quality are always in line with your customers' ever increasing dem ands. Keeping your finger on the pulse of the market will maintain your br and at the forefront of changing market conditions and dem ands and will enable you to defend your pricing without the need for price cuts. That way you can use discounts to attract new customers rather than to keep your current ones alone.
What do you do to guarantee your br and is priced correctly? I'd love to hear your own ideas. Need help in knowing more about pricing and value identification? Let us help you catalyse your customer centricity; contact us here.
C³Centricity uses images from  Dreamstime.com  and  Kozzi.com