Last week I spoke about five of the most important actions you can take when starting your journey to improved customer centricity. If you missed it, you can read the post  here; it will be good background information to build from for this week's ideas and suggestions.
In this post, I would like to continue to support your efforts with some suggestions on an area that many struggle with, that of connecting with and underst anding your customers.
I believe that one of the main reasons for this, is that the target customer segment has been poorly defined. Perhaps it is too wide, such as all category users, or only superficially described just in terms of demographics. C³Centricity's 4W™ Template, free to download in the members area, will provide a simple way for you to complete a more detailed description of your customer. Once you have that, you can then start to connect with them to deepen your underst anding of them.
1. Retail connections
There are numerous ways that an organisation can connect with its customers. If you have a retail presence, then this is as simple as going to a few of them  and then talking to the customers present. If you yourself don't own the outlet then you will need to ask permission of the owner, but since retailers are also interested in getting to know their customers better, they will usually accept in exchange for your sharing any learnings with them. (>>Tweet this<<)
Another opportunity to connect with your customers in retail is through promotions, demonstrations and sampling activities. These have the added benefit of being able to speak with customers who are already interested in what you have to offer, because they have stopped beside your st and. They also are generally more willing to take the time to talk to you even if they are busy, something which can be a struggle if you are just walking up to customers in the store. (>>Tweet this<<)
In addition, I have found that both these exercises can be a great way to improve your image with the retailer and may even warrant special treatment for your br and.
2. Secondary connections
If you don't have the luxury of meeting your customers in person, then there are still ways to learn more about them. If you have a call centre, then why not listen in or even spend time answering calls? It is both a rewarding and useful exercise to do. This is why many organisations such as Zappos, make their new employees do just that in their first few weeks after being hired.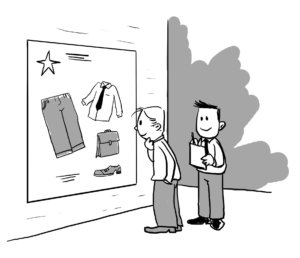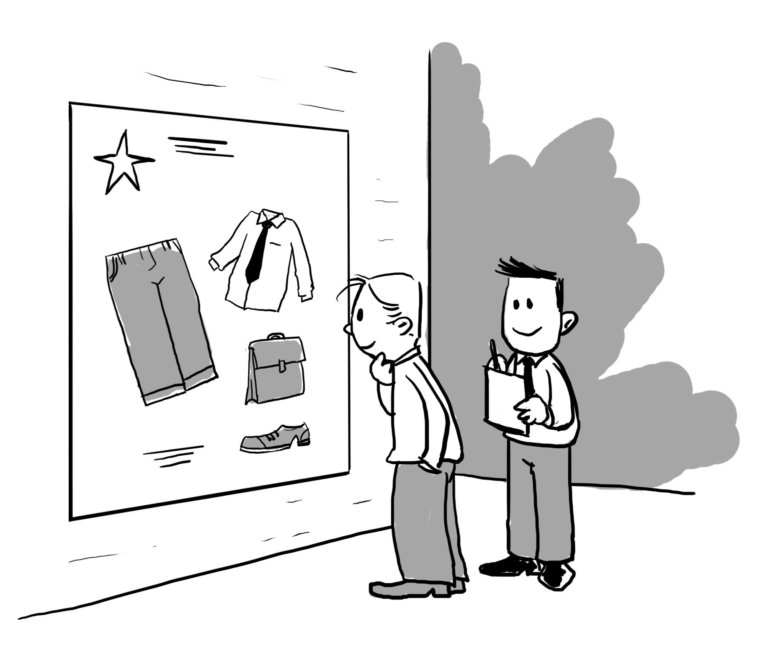 Market research projects are also another easy way to observe and listen to your customers, although in general you will be a silent observer behind the interviewer, who is asking the questions. Some people prefer to follow focus groups or in-depth interviews, even from behind the two-way mirror, since they will have the opportunity to impact the discussions by feeding questions to the moderator.
A third way for you to make these less direct connections is by following social media discussions. These can either be on the major platforms such as Twitter, FaceBook, Pinterest and Instagram, or your company's own panel if you are lucky enough to have one. In either case, I would encourage you to observe and not get actively involved in the conversations. There have been many infamous embarrassments caused by under-qualified people responding to heated customer conversations on social media. DiGiorno (Nestle) and Progressive are just two of the more recent examples; this post gives many others that can heed as a useful warning should you be tempted to get personally involved.
3. Website connections
Today, most organisations rely on some form of online presence, to be available wherever and whenever their customers would like to connect with them. Understanding why your customers need to contact you is important to providing them with the best experience. 
Understanding why your customers need to contact you is important to providing them with the best experience.
Click To Tweet
The first place to ensure you are supplying the right information is on your contact page. Are you requesting customers to complete an online form where you request many details from them? If so, it is definitely worth checking if everything you are dem anding is really necessary for that first connection. Name, email address and perhaps telephone number if you plan to call them back, should be sufficient, together with the reason they are wanting to contact you.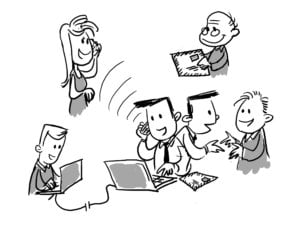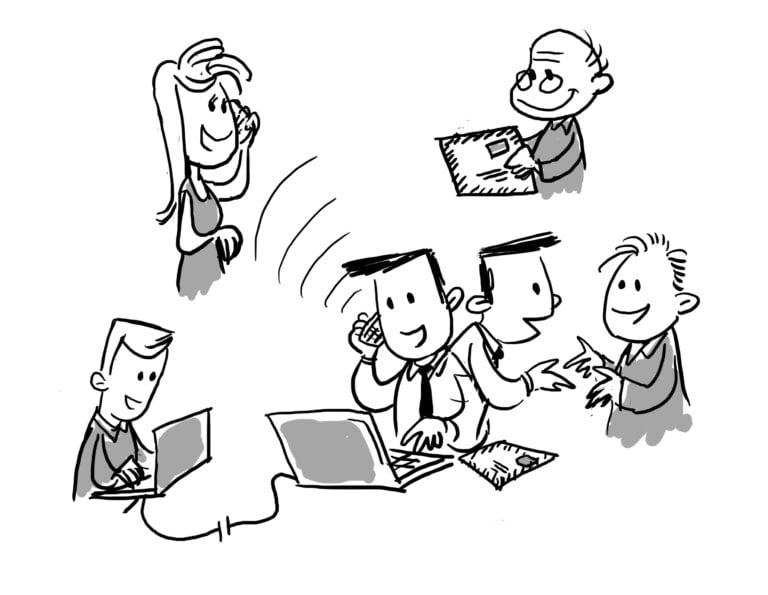 Secondly check that you are giving your customers multiple ways for them to contact you. (>>Tweet this<<) The form mentioned above is a rather anonymous connection, since there is no way for the customer to follow up, other than by sending a second completed form. The vast majority of consumers hate such forms with a vengeance and prefer to chat directly, or at least to be given alternative contact choices. Therefore you should provide your email address, telephone number and ideally a postal address. How many times have you been interested in a company only to find that you don't know in which country they are based? Frontiers today are more linguistic than geographical, so your customers have the right to know whether or not they can visit your offices in person.
One area where this becomes vital is in online purchasing. Ensure that you make it as easy for customers as possible to shop your website. Enable them to check-out as a guest if they want, rather than imposing the completion of a long form of their details. Kissmetrics wrote a great post on this topic, with good and bad examples, which is worth a read if you are selling online.
Finally you should check the performance of your website; how many visitors do you have, where do they come from and what are they looking for in terms of information? This underst anding could be a whole post topic on its own, but since there are many already available, suffice it to say that if your website is getting few visits or your customers are bouncing away quickly, then it is not serving its purpose of building a relationship with your customers. (>>Tweet this<<)
4. Sharing connections
Meeting and getting to know your customers is probably one of the most enriching and inspiring experiences an organisation can have. (>>Tweet this<<) There is so much you can underst and about your current category and br and users by talking to them, that everyone should find ways to do so on a regular basis. As already mentioned, this could be by speaking with them directly whilst shopping, during a market research project, or over the internet.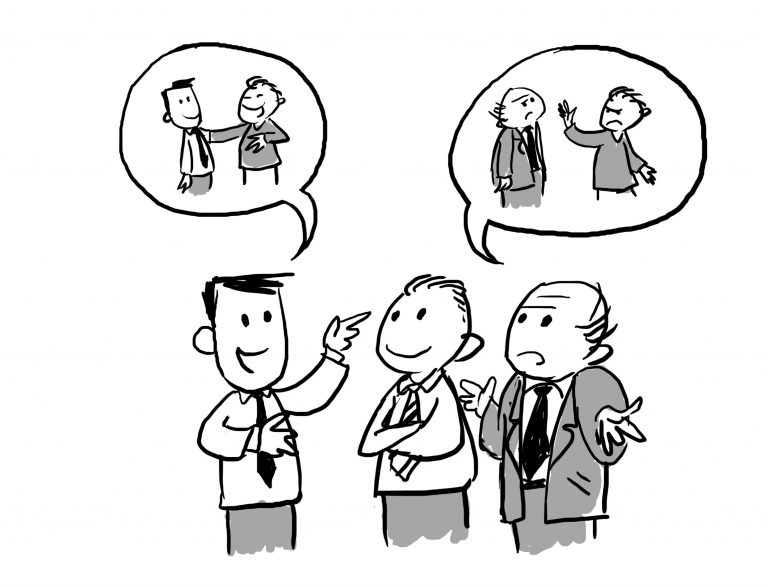 You won't be able to speak to everyone, so you will also rely on your colleagues to make such connections, or even external hostesses. This is why it is important that you get a full debrief, ideally in person, whenever you can.
It amazes me every time I speak to demonstrators, that they just go home at the end of the day with rarely any sort of debrief back to the client. On the rare occasions when they do tell their supervisors something of interest that they discovered, they are generally met with a lack of interest and enthusiasm. What a waste of intimate knowledge about the customer, their likes, dislikes and unmet needs and desires! Therefore share whatever you learn with your colleagues and ask them to do the same.
These are four ways for you to get a deeper underst anding of your customers  and which are probably already available to you today. How many are you using on a regular basis? Which have you found to be the most useful or inspiring. Please share your experiences below; it would be great to hear about your own successes.
This post has been inspired by the first chapters of Winning Customer Centricity and includes images from the same book. You can buy it in Hardback, Paperback or EBook format in the members area, where you will usually find a discount code. It is also available on Amazon, andnoble.com/w/winning-customer-centricity-denyse-drummond-dunn/1121802409?ean=9782970099802″ target="_blank">Barnes and Noble, iBook and all good bookstores. If you prefer an Audiobook version, or even integrated with Kindle with Amazon's new Whispersync service, you'll have to be patient a little longer.