I recently had the privilege of seeing Willy Russell's Blood Brothers at the wonderful Gr and Theatre in Swansea. This musical is in its 29th year yet doesn't have a wrinkle. It is still as relevant today as it was when it was first performed and continues to surprise and delight audiences from around the UK.
As the music continued to turn in my head for days afterwards, I wondered how a play that was written so many years ago, could continue to resonate with audiences so successfully. Furthermore, it is a story that is introduced from the end; you see the twin boys dead and go back to their early days to underst and how it happened. As is also the case with the Titantic movie, despite knowing the ending, the story still fascinates and the audience is still surprised when the known event finally takes place.
I realised that in fact this is a similar situation to that in which many companies find themselves today. Their customers know the ending to the story (the product usage), yet would still love (expect?) to be surprised and delighted. So what can we learn from successes such as Blood Brothers and Titanic that we can apply to our own br ands to build more emotional responses into our customer satisfaction? Here are a few that I came up with – once the music began to quiet in my head!
Resonate
One of the reasons for the success of both the Titanic movie and the Blood Brothers musical is that they are strong stories about a multitude of human emotions: love, trust, optimism, fear, sadness, anger. They are stories told by sharing the feelings of all the main characters. People empathise more easily with recognisable emotions and remember or imagine themselves in similar situations to those shown. The events then resonate without them even realising what is happening until their own emotions stir.
QUESTION: Are you identifying the needs of your customers so that you can better meet them from an emotional as well as rational perspective? What could you show or communicate that would stir memories or empathy?
Surprise
As I mentioned earlier, even though we know the story and more importantly the ending, we are still surprised when the fateful event takes place. In the case of the Blood Brothers musical, this was with surprisingly loud, double gun-shots taken from policemen discretely positioned amongst the audience. It  was something for which we in the audience were neither expecting nor prepared for at the time it occurred. There was an outburst of shock followed by nervous laughter amongst the spectators, proof that they were both surprised and emotionally involved.
QUESTION: What positive surprises have your customers experienced when purchasing or using your product, or when contacting you about the usage of your br ands? Can you find more for them to enjoy so they then share their experiences with others?
Delight
Once the shooting of the twins had taken place and the audience had calmed down, the full company came on stage for the final song. The music and voices built to a crescendo and ended to thunderous applause and a st anding ovation. I underst and that 99 times out of 100 this is the case, which doesn't surprise me. The relief of the engaging music after such a sad event made people happy and thankful for the wondrous performance and climax.
At the end of Titanic, the movie ends with the leading lady letting go of her childhood sweetheart's memory in an emotional farewell as she tosses the diamond in the ocean and then sees him welcoming her as she passes over. I seem to remember that Top Gun has a similar event near the end, when Maverick is seen tossing Goose's dogtags into the ocean. How do these all work so well? I believe it's because they free the audience from all their pent up emotions and people are delighted with their new-found (emotional) freedom.
QUESTION: Is there a way you can work with your customers' feelings and liberate them from their pent up emotions? In the case of products and services, these are more likely to be feelings of frustration or disappointment with the pre-purchase situation. If you can replace these through a positive experience, then your customers will be delighted and thankful to you, and memories of how you made them feel will remain in their memories for a long time. Emotions beat rational satisfaction every time, so work to stir them whenever you can.
Simplify
Too many things in life today are overly complex and unduly complicated. Those of us who are from an earlier generation, sometimes long for the 'good old days'. Back then, life seemed simpler, things worked or they didn't. When something works well, it just works. No bells and whistles, no lost energy, no difficult instructions to follow or manoeuvres to perform.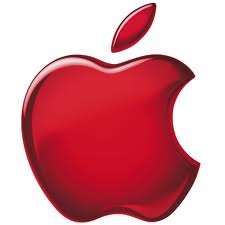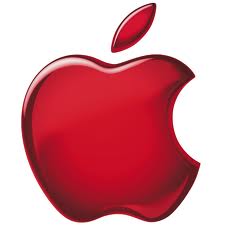 This is one of the reasons why Apple's products are so popular. They are solid, they perform as expected and you can use them immediately upon purchase, intuitively, without reading the instructions. In fact, have you seen how few instructions are actually included in the Apple product boxes?
We don't read as much nor as thoroughly as we used to; communications must be simple, easy to scan and of minimal length.
QUESTION: Could you simplify the way your br and is purchased, used, consumed? Can you simplify its packaging or the information that is printed on it? Is you product information too complicated and long-winded; could it be shortened?
Engage
I can't conclude without a mention of storytelling. I know everyone speaks about it these days and we all now underst and its importance. But for me it's not just about storytelling, it's about engagement. Entertain, share, teach; make it worthwhile for your customers to spend their time, money and emotions on your products, services and communications.
QUESTION: Are you engaging your customers and do you underst and how your stories are being heard, understood and shared?
One week after watching the Blood Brothers musical, the music is beginning to fade in my head, but the memory of how it made me feel is as alive and raw as it was seven days ago. This is the power of emotions. This is how to remain in your customers' minds, memories and more importantly hearts. How will you do the same with your br ands?
C³Centricity used images from Swansea's Gr and Theatre, Dreamstime, Microsoft and Apple in this post.