I may be mad, but whilst North America celebrates Thanksgiving this week, I am NOT going to talk about it. That already makes me different from every other blogger, newspaper and magazine at the moment! Instead let me start with a story.
It was not a comfortable position to be in. I was facing my doctor for the nth time, who was telling me for the nth time that I would have to get my weight under control. Last year he suspected that I was gluten intolerant, but being a bread lover I didn't listen too hard, although I did try not to eat it every day. However, I did still include gluten in all my meals in one way or the other and over time these have become the main ingredient of many of them – pasta, chips, risotto anyone?
It was Rita Mae Brown, not Einstein who is often attributed with it, who wrote in one of her books:
"Insanity is doing the same thing over and over again but expecting different results"
Although Psychology Today would disagree, it does sound pretty mad to do the same thing and expect different results, so I must be mad to expect a different outcome from my gluten "addiction"!
Perhaps you have a similar dilemma in your own personal or professional life, perhaps even both. Well I'll stick to what I know, with the following examples of madness in work; why not check how "mad" you really are by reviewing them?
#1. Following trends and not applying them to the business
MAD: It is certainly important to underst and the market and the way things are changing. However trend following is what your competitors are doing too and probably they're following exactly the same trends as you are. AND almost certainly working on new product ideas that meet these identified trends, just like you.
SANE: Develop the trends into future scenarios. You'll be looking further out for indications of possible opportunities and risks that you can prepare for before they happen.
SEE "Turning trends into Future Scenarios and the 10-step process you need to do it" for more on this topic.
#2. Hanging on to outdated metrics or measurement tools
MAD: You may be proud that you can track br and image or other metrics back ten, fifteen or even more years. Comparability is great, but only if you are consistently reviewing your metrics and adapting them to the changing environment so they remain relevant.
SANE: Regularly assess the image attributes you are using, adding or eliminating items to ensure a good coverage of both your and your competitors' br ands. The same goes for any other tracking you might run on a frequent basis. Have consumption or purchasing habits changed? Have new distribution or media channels opened that you're not following? Make sure you're not running projects on autopilot.
SEE "Are you happy with your Market Research" for more on this topic.
#3. Ignoring that the world has gone mobile
MAD: For anyone over 25 or 30, it is difficult to imagine that someone would prefer to text rather than call, but that is exactly what younger people do today – a lot! So how are you going to reach them? They won't be at home waiting to see your advertising on the TV or keen to answer the questions of your next market research study.
SANE: Adapt how, where and when you communicate with your customers, as well as the messages you share. Become a trusted adviser, a useful partner rather than just a seller of your wares. Investigate new ways of getting the information you need; try mobile, online, social media analysis, or real-time monitoring as a start.
SEE "What's keeping marketers up at night & solutions to help them sleep" which covers many of these areas.
#4. Continuing to develop multiple advertising concepts to just before airing
MAD: Too many organisations continue to develop multiple advertising concepts, almost to pre-airing readiness, before getting their customers' feedback. Whilst this may be the way you've always done things, and your ad agency isn't going to suggest you change, there are better ways to get high-performing communications.
SANE: Get early input from your customers about the possible directions, or use a tool such as PhaseOne's meaning segments analysis. This will ensure choice happens early in the process and your money can be spent on airing rather than the development of doomed communication concepts.
SEE "Four steps to building br and affinity" for more on this topic.
#5. Innovating using your technical knowledge rather than by better underst anding your customers
MAD: Your R&D people know your products really well and have the skills and techniques to make them. However in many organisations they know very little about the people that will use / consume them. Therefore it doesn't make sense to let R&D alone decide what the company will be selling in the future.
SANE: Your customers may not be able to tell you what they want, but they almost certainly can tell you what they DON'T want, as well as the problems they are having in certain situations. Wouldn't that be a better place to start investigating possible new product opportunities?
SEE "How to get R&D excited about innovation" for more on this topic.
#6. Not using the information you've got
MAD: The knee-jerk response to information needs is usually to request market research, but most organisations don't make use of the information they already have.
SANE: Whenever you need to underst and a situation, start by gathering and reviewing everything you already have on the topic. In many cases this will be sufficient to finding your answer. If not, it will give you a precise objective for any further information gathering that is necessary.
SEE "Increasing your information ROI: turning knowledge into gold" for more on this topic.
#7. Not watching and listening to your customers regularly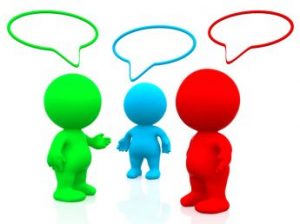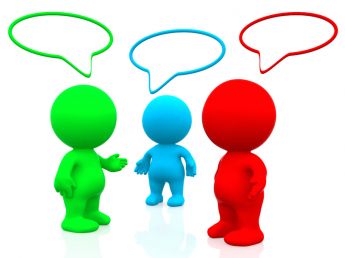 MAD: Leaving customer connection to your market research suppliers, sales & merch andising teams or call center personnel alone.
SANE: Making it company "policy" for (almost) everyone to connect with your customers on a regular basis. This could be through connection events, call center following or even just attending market research fieldwork. Regular contact with your customers provides invaluable – and free – information on their changing needs and desires.
SEE "How to become a fan of your customer" for more on this topic.
#8. Actioning market research results rather than insights
MAD: Market Research is a useful tool for reducing risk in decision making, but it is rare that one project alone will deliver deep insight. It is only when multiple sources of data and information are integrated that true insights can be developed.
SANE: Besides a first review of all available information mentioned above, identifying the behaviour change you are seeking is a great way of ensuring that market research and information integration lead to insight.
SEE "A new guide to insight development" for more on this topic.
#9. Expecting your customers to call you in office hours
MAD: It is naive to expect all your customers to not only accept to wait until your care center is open, but also to expect that everyone is happy to connect by phone.
SANE: Make it easy for customers to contact you because if you don't, many will get frustrated and just voice their issues on social media. Provide all possible channels of communication, so that your customers can choose the one that best suits their needs: phone, email, postal mail, even your physical address. Also make sure that at a minimum, you are available when your product or service is most likely being used. This means meal times for food and cooking products or in the evening and late night for TV, Internet and Telecom services for example.
SEE "How great customer service leads to great customer loyalty" for more on this topic.
These are just a few of the areas where continuing to run your business without due care of the changing world is total madness. What mad things is your company doing that you would love to change? I am sure we'd all love to hear about your own insane examples.
Need help in sorting out a few "mad" practices in your company? Let us help you catalyse your customer centricity; contact us here.
C³Centricity uses images from  Dreamstime.com  and  Kozzi.com