Why are so many businesses looking at building a Customer Excellence (CE) department today?
Customers, consumers and clients are demanding more attention; they want to be heard, they want to be seen and understood for who they are; they want their needs and desires answered. Social media has increased our attention to them, but many organisations are still struggling to walk the talk of customer centricity. If this is your own case and you are looking to develop customer excellence, then this post is for you.
Several companies have contacted me in the last few months, to ask for help in creating a Consumer / Customer Excellence Department. Having already gone through the challenges of doing this when I worked in the corporate world, I knew that I could certainly help others with this exciting objective. However, each time, my first reaction was to ask "Why"; not why they had contacted me but why they wanted to create the group and why now?
Setting up a Customer Excellence (CE) department is not just a structural change; it is more importantly a cultural change that must go deep into the whole organisation if it is to work. #CEX #CMO #CustomerFirst
Click To Tweet
It is often the CEO or CMO who makes the original request, since they feel that the company is not paying enough attention to their customers. However, the initiative will only succeed if everyone in the company not only buys into the vision, but is also excited by the changes it will bring.
Let me share some of my own experiences to help you on your own journey, by illustrating a few of the imperatives to succeed in such an initiative:
#1. CE should report into the Board
This new department must report into the board and ideally have a seat there too. The initiative must be seen as an organisational and not a departmental objective. If CE reports into marketing, it will be seen as a marketing support group; maybe just a new name for the traditional marketing services, market research or insight departments, as I am sad to report was once said to me by my CEO!
#2. CE should group all customer-facing departments
Customer Excellence should include all customer-facing departments, including market research and insight of course, but also care centres, consumer services, web services, CRM and perhaps even the promotions teams.
Customer Excellence should include all customer-facing departments, including market research & insight, care centres, consumer services, web services, CRM and perhaps even the promotions teams. #CEX #Customer #CustomerFirst
Click To Tweet
This means that CE will watch over both personalised and anonymous connections with customers, but these can provide valuable information that can be integrated and used cross-functionally.
#3. CE ensures the business connects with the same tone & vocabulary
Every personalised contact with the customer must use the same tone and voice. They should also be based upon background information about every previous connection, by whatever medium used. In this way, the customer who already sees them all as links to the company, will perceive that the business cares about them and wants to build a deep relationship and understanding of their needs and desires. Everyone likes people who take a positive interest in them, so this is a true win-win.
#4. CE should be multi-category
In order to truly integrate all the knowledge and understanding, the CE group should also work across categories and brands in a multi-category company. In this way they will comprehend the person as a whole, and not just as a category user.
This also has the added benefit of giving the organisation an opportunity to cross-sell and up-sell when a connection is made, by proposing appropriate products and categories.
I am sure you have all been contacted at some time in the past for an inappropriate product, by a company that didn't do this, right? For example diapers promoted to single men, a new desert to people on a diet or who are diabetic, innovative new alcoholic beverage to teetotallers etc etc. Irritating for the customer and damaging the image of the brand.
#5. CE should be Global
Wherever relevant, Customer Excellence should have a worldwide remit, integrating all regions and markets. This enables them, and the business, to be aware of global as well as regional category and societal trends, which in turns helps the company be prepared for future opportunities and challenges.
In addition, this can build a useful community spirit, especially in decentralised organisations. Markets should always be looking for information from countries ahead of them on any relevant trends, whilst also looking back to help those who are following them on other trends.
---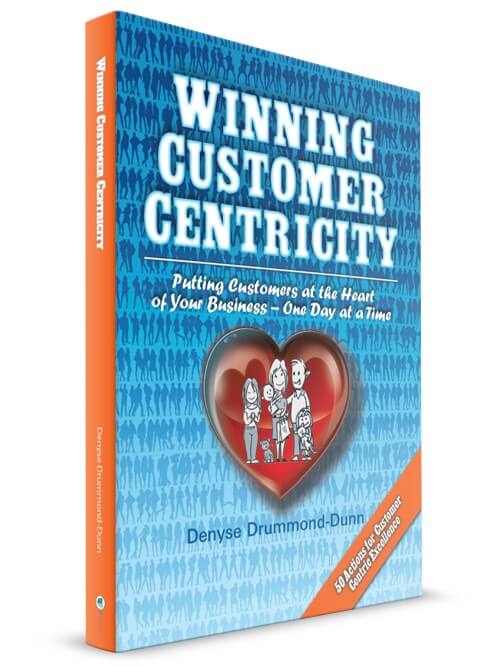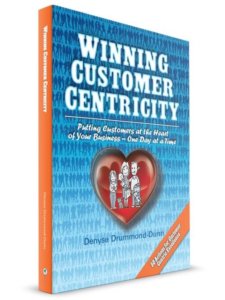 The book Winning Customer Centricity: Putting customers at the Heart of Your Business – One Day at a Time  includes a simple roadmap for adopting a customer first strategy. It covers the four foundational topics that need to be addressed.
Find out more and about the book and reserve your spot for the webinar:
---
#6. CE should develop Scenarios
Most organisations today follow trends, but these do not bring competitive advantage unless they are developed into future scenarios. By doing this, Customer Excellence can prepare management for the future, identifying possible changes to the market, so that opportunities can be grabbed and response to possible challenges well prepared in advance.
Business relevance will always be higher for scenarios than trends. In a regional or multinational organisation, scenarios can help markets to be better prepared, by sharing information across borders and continents, rather than using geographic closeness to define regions.
Language rather than geography sets the boundaries in todays connected world, so innovation and new product roll-outs should follow them. Surprisingly, companies still favour launching based on market proximity; this is a big error.
Language rather than geography sets the boundaries in todays connected world, so innovation & new product roll-outs should follow them. Surprisingly, companies still favour launching based on market proximity; this is a big error. #NPD…
Click To Tweet
#7. CE should be Market / Brand agnostic
By being market and brand agnostic, the Customer Excellence department is free to give advice and to share their true opinions, without fear of upsetting the business unit or regional head. Corporations today must get comfortable with cross-departmental team working and the creation of a Customer Excellence department is a great way to catalyse this change.
#8. CE should Integrate all Customer Information
Understanding and insight development from the information gathered by market research, sales, marketing, finance, supply chain, and all the other available sources within an organisation, can only come from total data and knowledge integration. Consumer Excellence can again provide the analytical expertise and the cross-category perspective to reap the full benefits for everyone.
Having a one-stop shop for a company's customer and market information, knowledge, understanding and insights means that work is not replicated when requests come in from different departments. Additionally, multiple categories may be interested in similar target groups, which means that customer excellence can provide deeper insights to both groups without twice the work.
#9. CE should cover costs through better negotiation
This also applies to the purchasing of external information and reports. Few suppliers would ever tell a company that they have already purchased a report or database. They are happy to make that second or even multiple sales to different departments within an organisation. However, if all information requests are handled by one group, companies can certainly avoid this and also negotiate better deals for multiple purchases for reports that are relevant in several business units and which should be made available across the organisation.
This is a particularly valuable additional benefit for decentralised corporations, since there is generally little collaboration at the purchasing level. However, from my own personal experience, savings can even be found for centralised enterprises, through simply negotiating volume discounts.
#10. CE Ignites Customer Centricity & Business Growth
Last but not least, the customer benefits from a CE function, since all employees are thinking about the role they play in satisfying them. Becoming customer centric is a long journey, so the more people that are involved at the start, the more likely that cultural change will happen. This is because each employee reinforces the thinking of putting the customer at the heart  of the business.
To conclude, the creation of a Customer Excellence department sponsored at board level, can put the customer at the heart of the company, as well as of every department within it. The business will benefit, the customer will benefit and hopefully the employees too.
What have been your experiences with the creation of a Customer or Consumer Excellence Department? Please share your own stories here and add the other benefits you have found from your own experiences. 
For more about the processes of enhancing customer centricity or creating a Customer Excellence Department, please check out our website: https://www.c3centricity.com